#GoDaddy and WHOIS : Unilateral decision affects #DomainTools data
The unilateral decision by GoDaddy to disable port 43 WHOIS lookups, has been affecting DomainTools and its professional services.
GoDaddy stated it's a much-needed line of defense against "unscrupulous spammers," but it seems they are throwing out the baby with the bathwater in this case.
This isn't a prelude of GDPR, that seeks to address personal privacy issues, stemming from the overly sensitive logic of European Union bureaucrats.
It's a calculated method to control WHOIS data as provided by GoDaddy, for a number of reasons, and email harvesting is most likely the least relevant one.
At the same time, DomainTools and its WHOIS History is being affected, storing "garbage" info such as below: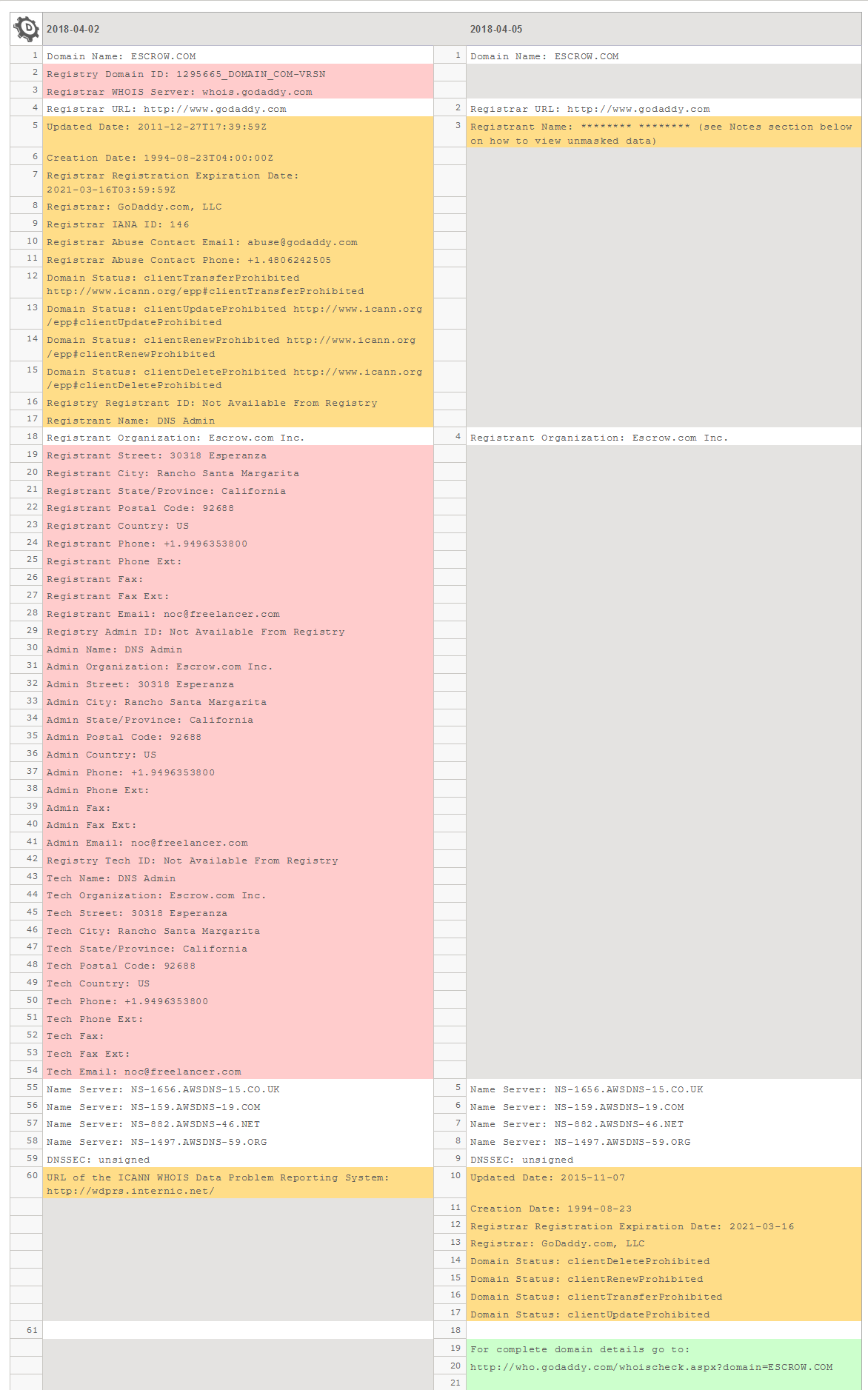 This most recent stored change for the domain Escrow.com, triggers false alerts, for a DomainTools service aimed at subscribers. In effect, the move by GoDaddy pollutes the data stored by DomainTools for the particular domain, as well as adding extraneous steps to retrieving the full WHOIS information.
WHOIS data should be stored at a centralized location at the Registry handling the TLD, outside of a domain registrar's control to do as they please with it. ICANN should step in and change the rules, as this is no longer an effective method to store domain records.
Copyright © 2023 DomainGang.com · All Rights Reserved.
Comments
One Response to "#GoDaddy and WHOIS : Unilateral decision affects #DomainTools data"