Goodbye, #ToysRUs .com
Toys 'R Us shut down its online toy stores, on the domains Toys.com and ToysRUs.com.
The indebted toy store filed for Chapter 7 two weeks ago, and it has now pulled the plug to its web sites.
One can still visit certain physical stores that are liquidating inventory.
When visiting ToysRUs.com, the following image appears: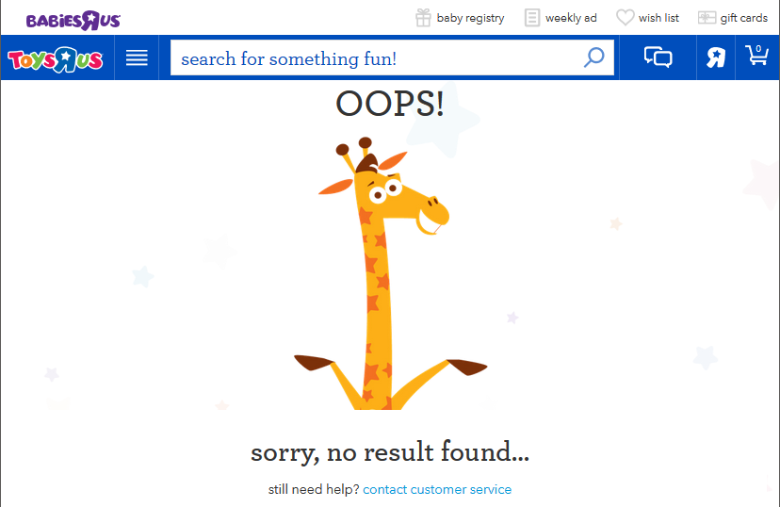 The image is Geoffrey, the original mascot of the company, that also owns the domain Geoffrey.com.
The following message is displayed on Babies.ToysRUs.com:
Thanks for visiting. We have shut down the website for any purchases but our brick and mortar stores are open and holding going out of business sales. You can keep up-to-date with the sale at http://toysrusclosingsale.com and liquidation-going-out-of-business-FAQs. We encourage you to stop by your local store and take full advantage of the deep discounts and deals available. Thank you for your business and support over the years. 

Sincerely, Toys"R"Us and Babies"R"Us teams.
RIP, Toys R Us, you will be missed. 🙁
Copyright © 2019 DomainGang.com · All Rights Reserved.
Comments
One Response to "Goodbye, #ToysRUs .com"