H2.com: Hydrogen formula domain is the ultimate eco brand
For a greener future, nothing is more eco-friendly than hydrogen. H2 is the lightest element and is non-toxic, making it an attractive option for use in fuel cells.
The matching .com domain, H2.com, is now available for acquisition via Sedo. The domain was registered in 1995 and is under direct brokerage, with a minimum asking price of $400,000 dollars.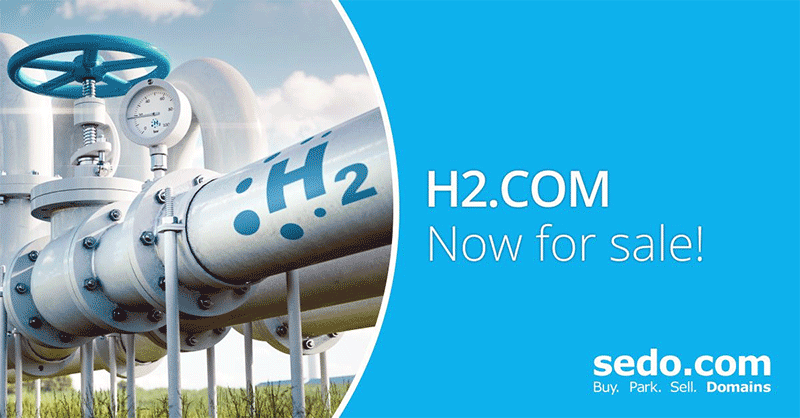 To acquire the domain name H2.com contact Frank Tillmanns, senior broker at Sedo at frank.tillmanns@sedo.com, or by visiting H2.com.
Copyright © 2023 DomainGang.com · All Rights Reserved.