#Hebrew dot .COM : #Verisign rolls out support for .קום IDN #gTLD
Verisign, operators of dot .com domains, announced support for .קום which is the dot .COM equivalent in Hebrew.
The .com homonym is aimed at the Hebrew speaking world, with a focus on Israel.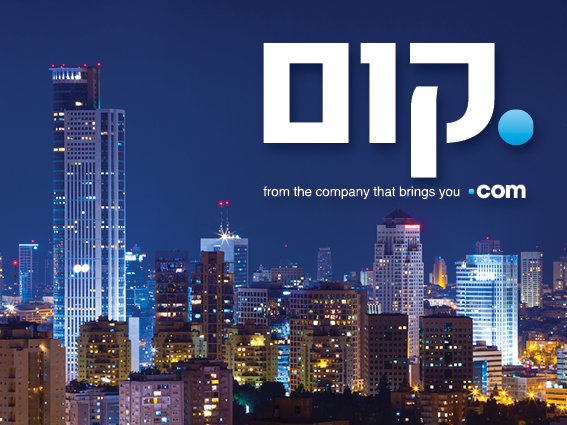 According to the announcement:
Verisign is pleased to announce that קום., the new, Verisign-operated, internationalized domain name (IDN) extension that is uniquely designed for Hebrew language speakers, is now open for the registration of domain names by the general public on a first-come, first-served basis, subject to availability and the applicable registry policies.

The General Registration Period for קום. began at 00:00:00 UTC on Nov. 5, 2018, following the Landrush Program Period.
If you must have another dot .COM clone, albeit in a different character set, head over to the list of registrars that support it.
Copyright © 2020 DomainGang.com · All Rights Reserved.