HEY.com : New #email service rolls out by invitation only
HEY.com has rolled out its email service, and it's not free – but hey, maybe that's better. Currently, by invitation only, HEY.com costs $99 dollars a year, prepaid annually.
The service promises to deliver many features that email users need but don't receive from free email providers, such as Gmail and Outlook.
For starters, privacy and security are treated as the corner pieces of HEY.com so read the FAQ.
And a bit of controversy: Basecamp CEO Jason Fried bought the domain Hey.com from its previous owner, for an undisclosed amount; in March, he stated that the seller was "not a squatter," indicating that anyone who holds onto domain assets are.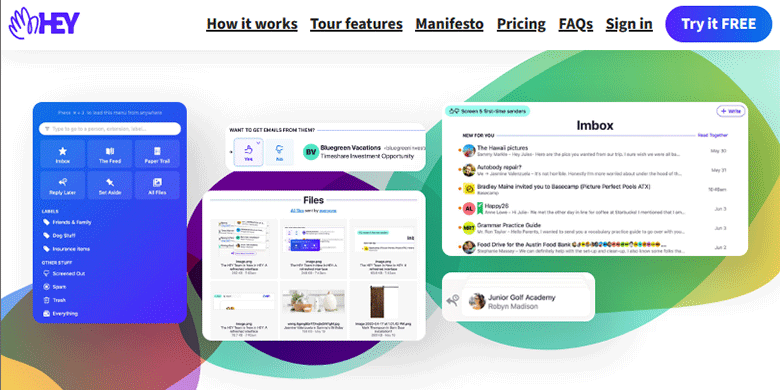 Want to try out HEY.com? Send an email to iwant@hey.com and tell them a cool story about email. Or wait until July for the public opening of HEY.com.

Copyright © 2021 DomainGang.com · All Rights Reserved.