#HoweyCoins : SEC-operated #domain meant to teach a lesson about #ICO
The Securities and Exchange Commission (SEC) wants your money and investments to be safe.
That's why they created HoweyCoins, a safe investment vehicle to put all your funds into – no questions asked.
HoweyCoins can be bought in a pre-ICO mega sale.  So what are HoweyCoins good for?
HoweyCoins are officially registered with the U.S. government;
HoweyCoins will trade on an SEC-compliant exchange where you can buy and sell them for profit;
HoweyCoins can be used with existing points programs;
HoweyCoins can be exchanged for cryptocurrencies and cash;
HoweyCoins can be spent at any participating airline or hotel;
HoweyCoins can also be redeemed for merchandise.
And now for the fun part: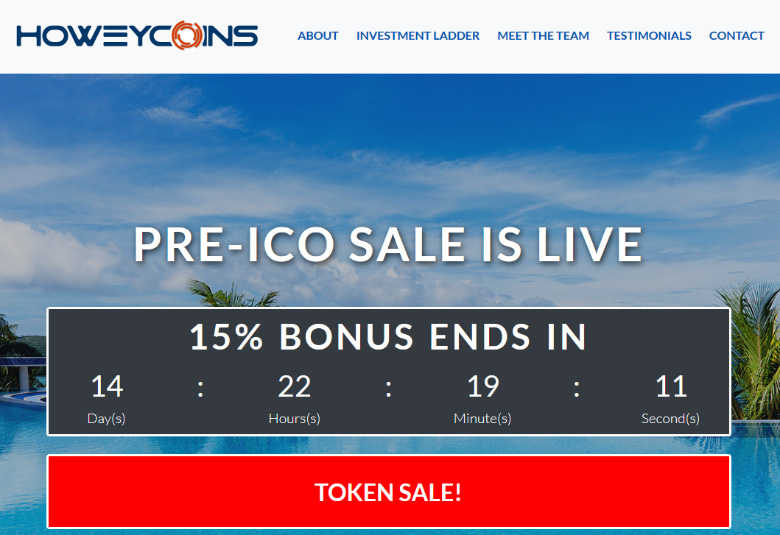 HoweyCoins.com is in fact a bogus cryptocurrency web site, created by the SEC, to demonstrate the pitfalls and dangers of investing in unregulated currencies.
It comes complete with beautiful imagery of vacation destinations, where you can relax sipping champagne reaping the high earnings of your investment, and smiling face photos of its founders.
It even has a white paper.
When one tries to interact with their web site, the unthinkable happens: it forwards to a special lander at SEC.gov, highlighting the issues related to bogus ICO launches.
Just because something looks clean and promising, it doesn't mean it's legit.
Kudos: Dale.

Copyright © 2022 DomainGang.com · All Rights Reserved.