Hundreds of thousands of #domainers demonstrate outside #ICANN offices in California
Hundreds of thousands of protestors demonstrated outside of the ICANN headquarters in Los Angeles, California.
The demonstration took place earlier today, with more than 24,000 thousand signatures being delivered. Fighting heavy LA traffic, demonstrators gathered to protest the sale of .ORG Registry.
"We are here today to save .ORG from the hands of Ethos! This is a monumental moment in history!" exclaimed Bob Jones, domain investor.

"I am here today to demonstrate non violently alongside thousands of others, against the bureaucrats running ICANN!" added Bob Jones.
Popular tech industry reporter, Kieren McCarthy, captured the event that attracted thousands of supporters protesting against ICANN. See image below for a small group.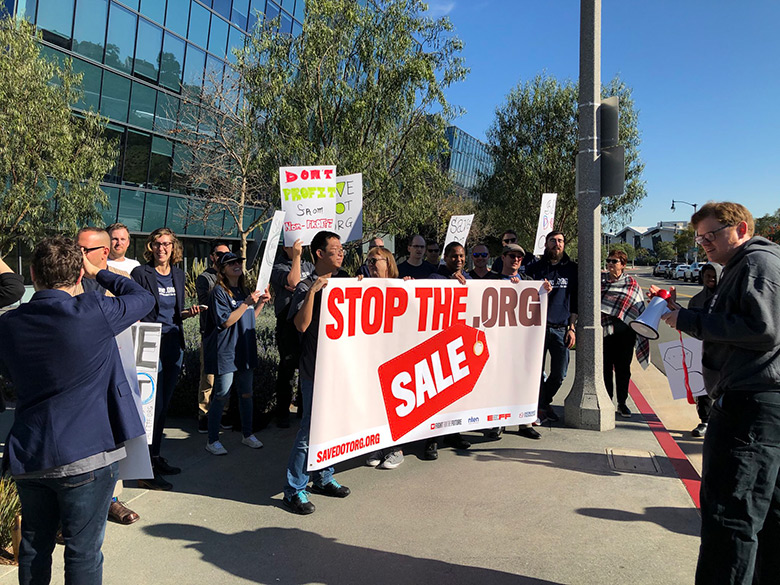 Copyright © 2022 DomainGang.com · All Rights Reserved.
Comments
3 Responses to "Hundreds of thousands of #domainers demonstrate outside #ICANN offices in California"