InterNetX: Learn about the 13 new TLDs that were added in 2021
In hindsight, 2021 was another critical year, marked mainly by the pandemic and our collective ability to adapt to it.
Nevertheless, the domain industry proved to be resilient and ready to meet the challenges of the digital age. In recent months, thirteen (13) new top-level domains were added to the root zone, creating new possibilities for branding. Here is a summary, presented by our premium sponsor, InterNetX.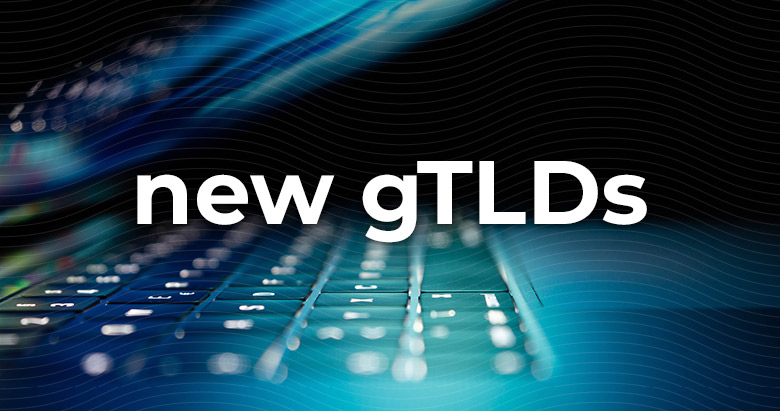 .cpa – GA 15 Jan 2021
This TLD stands for Certified Public Accountant and is managed by the American Institute of Certified Public Accountants (AICPA).

.beauty, .hair, .skin., .makeup – GA 2 Mar 2021
XYZ Inc., registry of the famous new gTLD .xyz launched a series of industry-specific TLDs.

.quest – GA 2 Mar 2021
A new TLD to establish a web presence around a memorable and original domain name. Another extension was launched this year by XYZ Inc.

.forum GA 2 Mar 2021
This new gTLD aims to provide forum websites with a clear and specific namespace. Fegistry, LLC won the rights for .forum, supported by CentralNic as a backend registry service.

.cfd -GA 20 Apr 2021
Three letters to embrace the whole clothing, fashion and design industry under a top-level domain name: .cfd. The ShortDot registry repurposed this new gTLD, initially aimed at the financial sector for contract for differences (CFD) trading.

.trust – 28 Apr 2021
NCC Group plc operates the new TLD and combines brand protection with new high-security standards.

.sbs – GA 15 Jun 2021
This extension was used for Special Broadcasting Service, a public Australian broadcast service provider. Today ShortDotThe has leveraged another meaning behind this TLD as a "side by side" acronym for websites with social, charitable or philanthropic goals.

.basketball – GA 15 Jun 2021
The aim of this extension is pretty straightforward! The Fédération Internationale de Basketball (FIBA) runs the registry operations, supported by Minds+Machines as their registry backend provider.

.spa – 12 Oct 2021
An extension dedicated to all members of the spa community. The Asia Spa and Wellness Promotion Council Limited, located in Malaysia, runs the domain registry operations.

.zuerich – GA 2 Dec 2021
A geoTLD aimed to support the new branding project of the Canton and City of Zürich on the internet. The Swiss Canton decided to oversee all registrations for the space and act as the only authorized registrant of the domains. They chose KSRegistry as a technical provider.
Want to learn more details about the next round of gTLDs coming up? Read on at InterNetX.

Copyright © 2022 DomainGang.com · All Rights Reserved.