Invasion.com: Shocking domain rebranding to a lesser brandable
When you operate from a generic keyword .com domain such as Invasion.com you have to consider potential negative connotations.
Registered in 1995, this beauty of a domain appears to project assertive vibes; since late 2012 it has been used by a traveling/camp planning company with a global footprint. Although the domain name invasion.com was acquired by InvasionTravel.com in November 2012, there is no record of an associated sales amount.
The company is performing a shocking instance of domain rebranding, however, announcing its new name: InTravelr.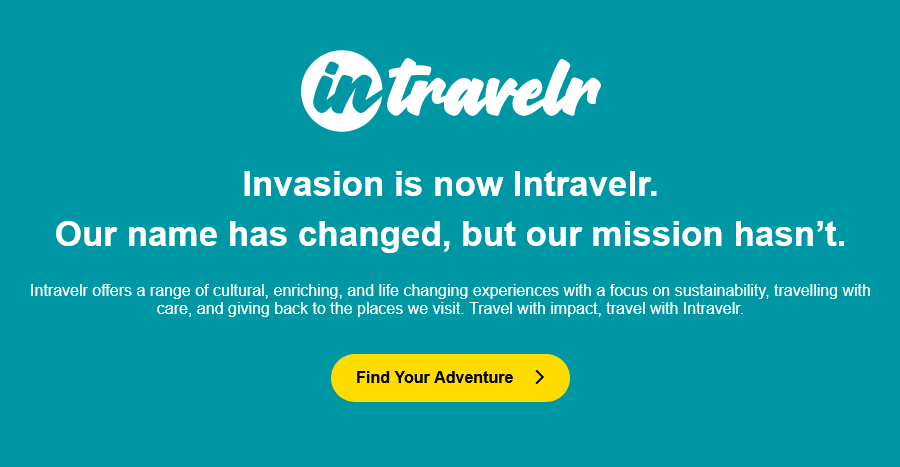 Was Invasion.com receiving feedback that its 10 year old brand is too negative, or apparently associated with the literal meaning of the word "invasion?" That's quite possible, but the new choice leaves a lot to be desired.
The new brandable lacks what the old name had: a dictionary definition. It's also missing a vowel, in the form of an "e" that does not complete the intended brand, "intraveler."
We consider the new name to be a failed choice for branding/marketing purposes, not only for the missing vowel, but also due to the existing alternate spellings of "traveler" and "traveller," the British spelling.
The domain InTraveler.com is in the possession of a China-based registrant and does not seem to resolve. We don't know if it's for sale. Meanwhile, InTraveller.com is registered by a Greek travel company that operates from the matching .GR domain; neither one resolves currently.
InTravel.com is a domain that is parked and potentially for sale. Lastly, the domain InTravelMembers.com is an active travel service. Overall, lots of room for potential confusion in this domain rebranding performed by Invasion/InTravelr.
Story kudos: Dommunity.
Copyright © 2023 DomainGang.com · All Rights Reserved.
Comments
One Response to "Invasion.com: Shocking domain rebranding to a lesser brandable"