It.com: $3.8 million dollar sale now fully complete
The biggest domain sale of 2021 has officially closed, as Intis Telecom, buyers of it.com (IT.com) paid off the remaining balance early.
The $3.8 million dollar sale took place in installments; the operators of IT.com paid off the total balance for the domain ahead of schedule.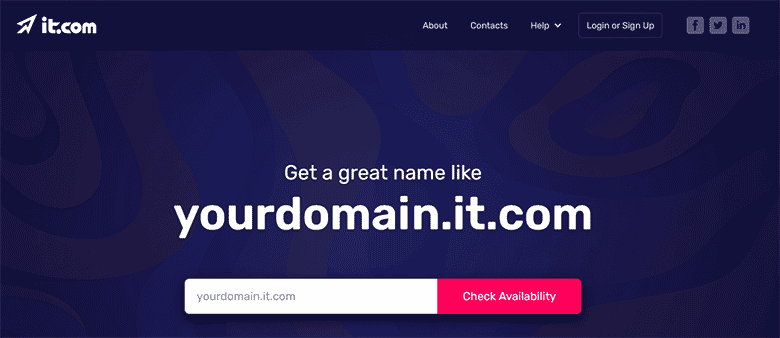 In associated news, the domain name IT.cm was acquired for the sum of $38,500 dollars and it forwards to IT.com.
The deal closed via the "lease to own" option on Dan.com and it has been paid in full. It appears to have been acquired by the seller in 2009 for $1,600 dollars. Source: NameBio.
IT.com offers domain name registrations, catering to the Information Technology crowd.
Note: IT.com is a premium sponsor of DomainGang and provided the information.

Copyright © 2022 DomainGang.com · All Rights Reserved.