Joe Alagna: See you at INTA with Intis Telecom and Sedo!
Industry veteran, Joe Alagna, is well-known for his past participation at 101 Domain and Afilias. He had the courage to get a full head shave during NamesCon, raising money for the WaterNight event.
These days, Joe Alagna is the Director of Sales at Intis Telecom's it.com Registry. Joe's experience and great interpersonal skills make him a great asset to the growing company.
This coming week, Joe Alagna will be representing Intis Telecom at the 2023 International Trademark Association's (INTA) meeting that takes place in Singapore between May 15th – 19th.
The fun part: Intis Telecom will be sharing a joint booth space with Sedo, as seen in this diagram: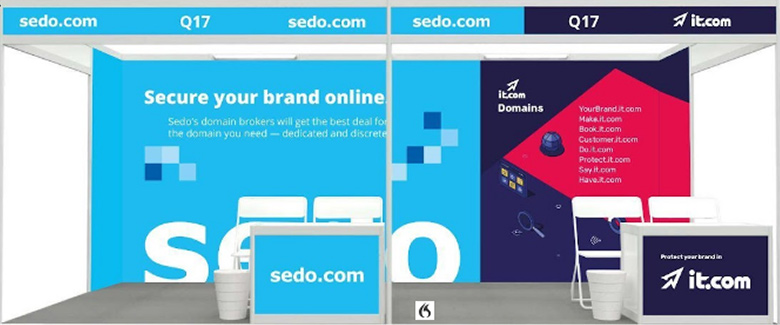 Both Sedo and Intis Telecom are kind sponsors of DomainGang.com.
Copyright © 2023 DomainGang.com · All Rights Reserved.