Kim's #Skims : Kardashian rebrands shapewear #domain to Skims.com
Kim Kardashian's entrepreneurial acumen was challenged when she chose the domain Kimono.com for her shapewear line.
That has now changed, as the callipygian business woman chose Skims as the new brand line, acquiring the domain Skims.com in the process.
Said Kim Kardashian:
SKIMS Solutionwear™ is coming September 10. I love the idea that the pieces will be the closest thing to someone's skin, skimming with amazingly soft and supportive fabrics which accentuate the best parts of our bodies.
Registered in 2003, the domain name Skims.com remained "for sale" using the Voodoo PPC platform over the course of several years. Its previous owner appears to be whoever manages the domain name, MRTD.com.
Skims.com now displays a temporary page seeking followers to sign up for future announcements. It is not clear what will happen to the domain Kimono.com, that currently does not resolve, and which can be considered to be "tainted."
Meanwhile, Skim.com is available for sale, and it might end up receiving a large amount of spillover traffic from Kim Kardashian's newly announced brand.
Kudos: George Kirikos via Twitter.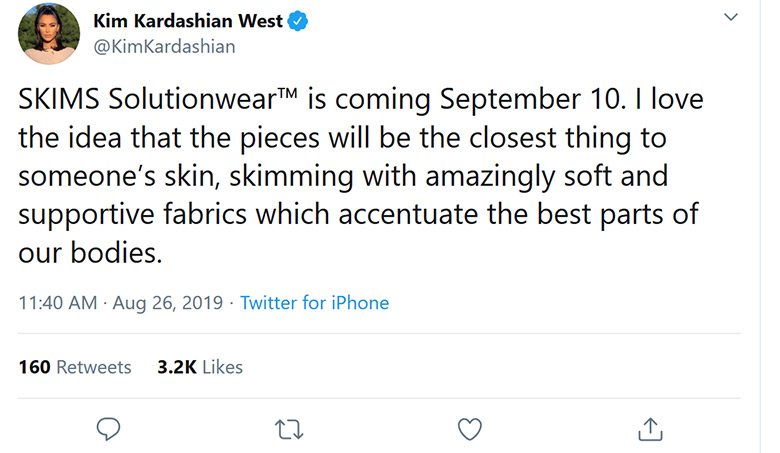 Copyright © 2022 DomainGang.com · All Rights Reserved.
Comments
One Response to "Kim's #Skims : Kardashian rebrands shapewear #domain to Skims.com"