Looks like DropCatch has removed bidding history from #domain auctions
DropCatch appears to have removed bidding history from domain auctions someone participated in, once they close.
The previous status allowed for the display of the bids, the bidders, and timestamp information past the auction's closing.
Any member that participated in the auction could then see the results, whether they won the auction or not. This appears to have changed; the only information displayed when clicking on the domain from previous auctions, is seen below: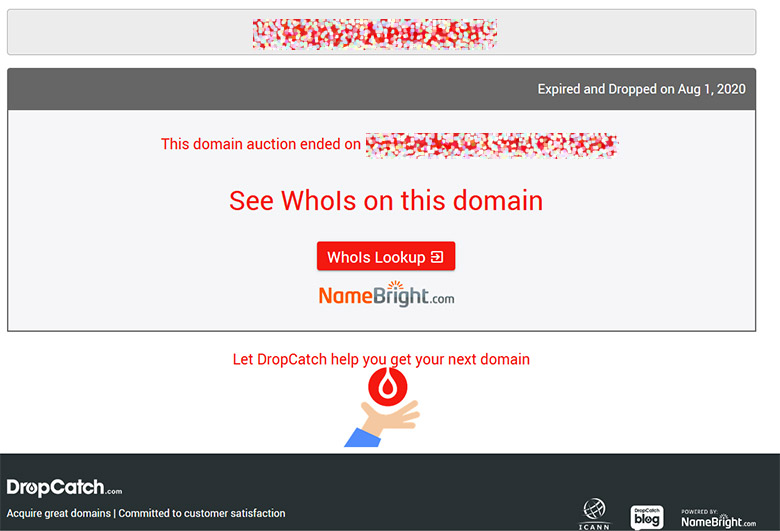 By removing all related bidding information, domain bidders are left with no indication about the domain's bidding activity; it's now advisable to take screenshots of the bidding while it's close to its end, for an auction you're participating in.
In related news, DropCatch announced that domain sellers that are using its auctioning platform must first transfer their domain names to NameBright, the sister company of DropCatch.

Copyright © 2022 DomainGang.com · All Rights Reserved.
Comments
One Response to "Looks like DropCatch has removed bidding history from #domain auctions"