Lords of Uptime fire manager following rap scandal at #NamesCon
Lords of Uptime, the rock mega-group formed by NamesCon conference producer, Soeren von Varchmin, announced the immediate firing of their band's manager.
In a press release, Soeren von Varchmin spoke of a rap scandal that erupted during this year's NamesCon; they cannot go on as a rock band when their own manager is in love with the likes of Run-DMC and LL Cool J.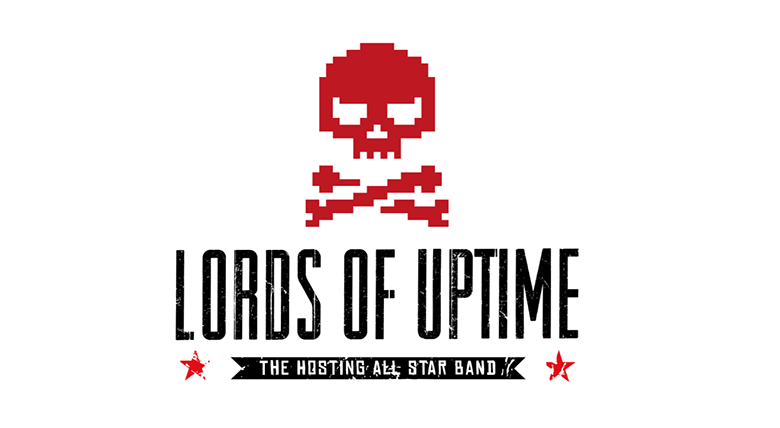 The Lords of Uptime Announce The Appointment of New Band Manager, Chuck Wadlow, in the Lead Up to Cloudfest 2018

February 6, 2018, Rust, Germany (Europa- Park) – The all-star "Bad Boys of the Internet," the Lords Uptime, announced today the firing of their former manager Christian Dawson and the appointment of Chuck Wadlow as his replacement.

With rumors swirling that Dawson secretly coveted rap music over rock, the Lord's decision to replace Dawson with an individual more in tune with their rock n' roll agenda was a logical one – especially with their next performance (Hotel Colosseo March 13, 9 p.m.) mere weeks away.

Chuck Wadlow (Infopro), is a veteran cloud hosting enthusiast and longtime friend of Cloudfest. Once described by rock legend Sebastian Bach as a "true rock and roller," he sees his new role as a way to give back to the Cloudfest community and to support efforts in taking the Lords to a whole other level.

When asked for comment, Soeren Von Varchmin, CEO of CloudFest, had this to say, "Chuck rocks! We can't think of anyone more uniquely suited for the band. He has previously taken on the role of CloudFest brand ambassador with distinction – twice – and we look forward to what he has in store as we move closer to our next gig in Europa Park. Get ready people – we are gonna rock it loud, hard and raw!"

About the Lords of Uptime

The Lords of Uptime is a group of top cloud and web hosting executives from across the industry. These leaders don't just build the Internet; they do double-duty as high-profile rock stars! Made up of collaborators and competitors coming together to rock the cloud, they are regularly joined onstage by special guests from some of the biggest bands on the planet.

About CloudFest

CloudFest is a world-leading conference geared toward the cloud, hosting, and service provider industries. Focusing on three distinctive pillars – growth, connectivity and learning – our festivals provide cloud professionals access to the latest technologies, innovations, and trends that make modern, digital communication possible.

Copyright © 2021 DomainGang.com · All Rights Reserved.
Comments
One Response to "Lords of Uptime fire manager following rap scandal at #NamesCon"