Lumis #domain newsletter : Million dollar assets for sale
Lumis, the boutique domain brokerage known for its eclectic clientele, has released their latest newsletter.
Several new domain names are available to acquire, ranging from a few thousand dollars, to millions.
Some of these quality domain names are listed below:
Vehicles.com – $2.5M
Everest.com – $1M
Wind.com – $500k
Modern.com – $300k
Behave.com – $150k
Narco.com – $50k
FreshStart.com – $45k
PinkStar.com – $25k
7L.net – $15k
AUSJobs.com – $5k
Improve.com – $2.2M
Taste.com – $650k
Uniforms.com – $500k
Talon.com – Six Figures
Supportive.com – $225k
Clink.com – $100k
CreditSecurity.com – $50k
Affiliate.io – $30k
BitcoinOffers.com – $7k
ProxyEmail.com – $5k
For more information, visit Lumis.com.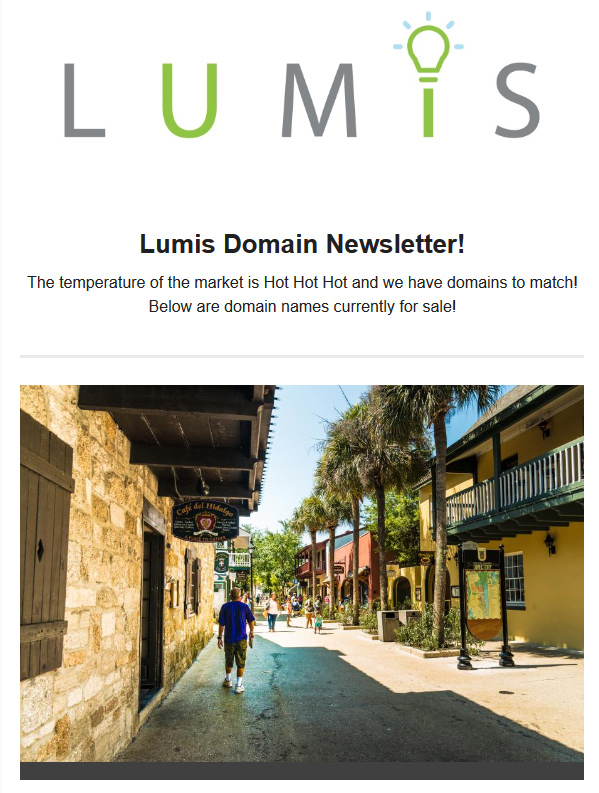 Copyright © 2022 DomainGang.com · All Rights Reserved.
Comments
One Response to "Lumis #domain newsletter : Million dollar assets for sale"