#Macys : Old Rick Schwartz #domain grabbed by mega retailer company
On occasion, Rick Schwartz registered domain names and kept them for a number of years before releasing them back to the domain availability pool.
This is standard modus operandi for many domainers, that prune and trim their domain name portfolios.
In the case of the Domain King, it's apparent that his valuation of these domains changed. Whether they were .CO registrations or some new gTLDs, Rick re-evaluated the domains a few renewal cycles later, and dropped them.
An interesting former domain of Rick's is MacysSuck.com which he registered in 2012.
Most of the time, such negative terms, when used to relay a factual message about the company in question, can be safely registered and developed.
In this case, MacysSuck.com was dropped by Rick Schwartz in April of this year, after six years of renewals.
Not surprisingly, Macy's registered it three days ago, and the domain is parked with Network Solutions, displaying adult ("XXX") ads! 😀
Hopefully, the formerly struggling retailer will either change the parking keyword, or point it to their corporate web site, Macys.com. They also own MacysSucks.com, a domain registered in 1998.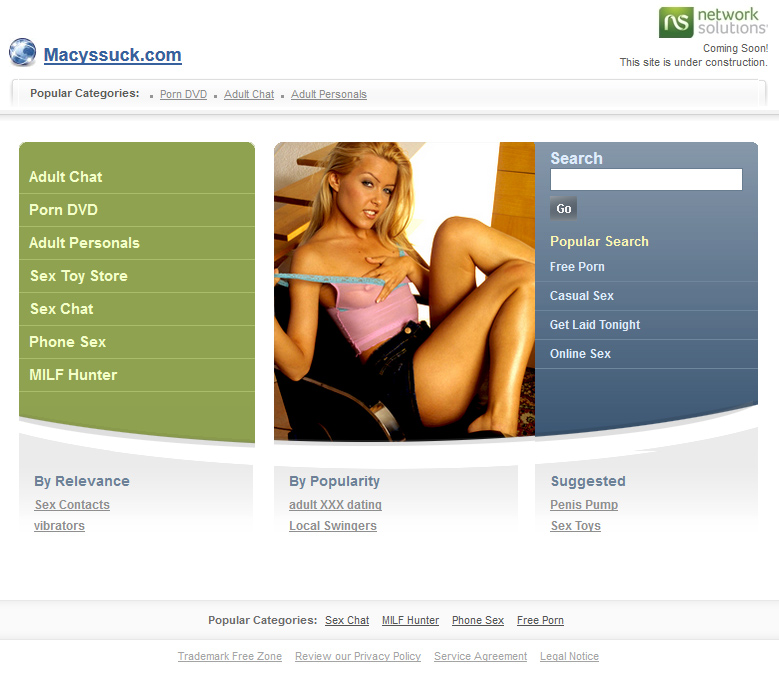 Copyright © 2021 DomainGang.com · All Rights Reserved.
Comments
One Response to "#Macys : Old Rick Schwartz #domain grabbed by mega retailer company"