Mamoudou Gassama : Migrant hero's #domain grabbed by [WHOIS REDACTED]
Mamoudou Gassama, a migrant from Mali who lives in France, saved a child's life by scaling up a residential building.
The impressive, Spider-man skills of Mamoudou Gassama were recorded on video, and millions in France praised him for his courage.
The French president, Emmanuel Macron, made the 22 year old Mamoudou Gassama an honorary citizen, and gave him an award for his courage.
Naturally, someone went ahead and registered the domain MamoudouGassama.com and parked it at Sedo.
Who's the registrant of the domain MamoudouGassama.com that matches Mamoudou Gassama's full name?
Thanks to the provisions of the over-reaching GDPR, the WHOIS information is redacted.
All we know, based on the Sedo listing where the domain was placed for sale, is that the registrant is from Australia.
Domain squatting such as this case, and unlawful actions such as phishing and domain name hijacking, are set to increase in the future, under the so-called "privacy" provisions of the GDPR.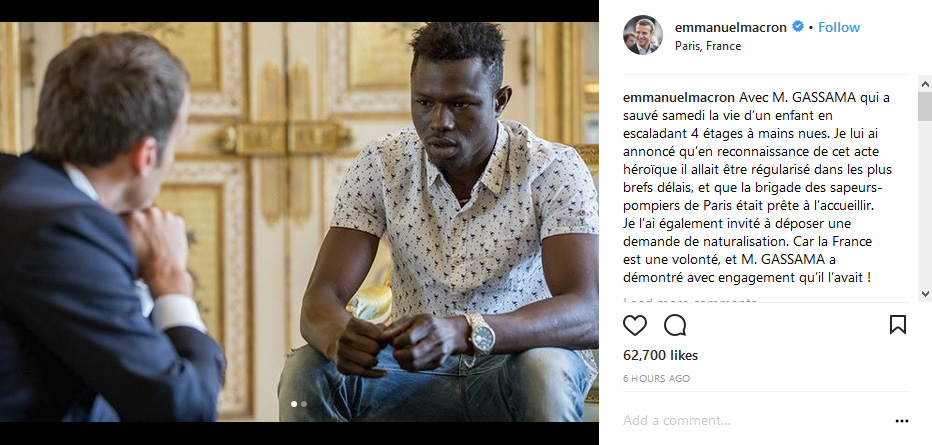 Copyright © 2021 DomainGang.com · All Rights Reserved.
Comments
2 Responses to "Mamoudou Gassama : Migrant hero's #domain grabbed by [WHOIS REDACTED]"