Media Temple: Another GoDaddy "funeral" of a great brand
GoDaddy collects brands – the ones that stand in its way to control the ebb and flow of its domain name and hosting business.
It's not a secret that a big chunk of revenue for GoDaddy comes from its core web hosting services. Once you register domains at GoDaddy you will be upsold with hosting, SSL, and other similar services ad nauseam.
In 2013, GoDaddy acquired Media Temple, a web hosting company that was founded in 1999. That was a strategic acquisition that brought thousands of hosting accounts under the GoDaddy umbrella. The company continued to operate independently under the existing brand and infrastructure.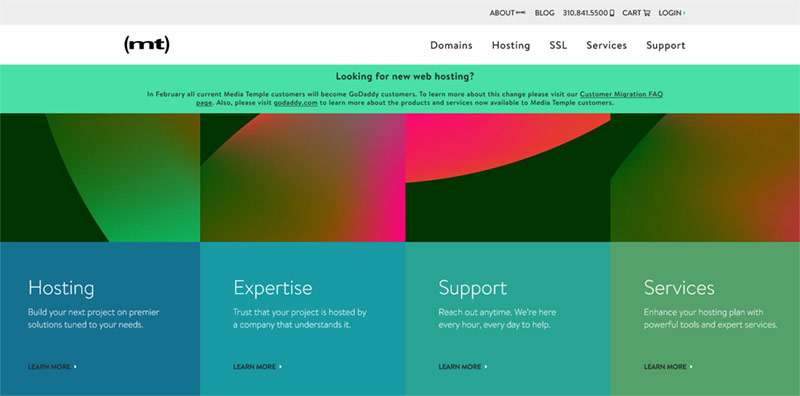 Barely ten years later, Media Temple announced that it's shutting down as a company and that its customers will be transitioned to the GoDaddy's hosting platform:
"Starting in Feb 2023, all Media Temple accounts, along with their products and services, will become GoDaddy accounts. No action is required from you for the transition. We took great measures to provide a seamless transition and minimize any disruption to your business and hosting. Once we are ready to migrate your account, you will receive a 60-day notice with subsequent reminders."
Even with shutting down Media Temple as an independent brand, GoDaddy gave its customers a 60 day notice that contrasts sharply the less than 30 days of notice it gave to Dan.com users yesterday. The timing of February 2023 is an odd coincidence.
It's the type of "consistency" that GoDaddy seems to offer.
Copyright © 2023 DomainGang.com · All Rights Reserved.
Comments
One Response to "Media Temple: Another GoDaddy "funeral" of a great brand"