Mike Mann : #Bethesda․com on sale for $1,000,000 dollars!
Domain investor and serial entrepreneur, Mike Mann, listed Bethesda.com, a premium geodomain, for sale.
Going for a cool $1,000,000 dollars, Bethesda.com isn't just a cool city in Maryland.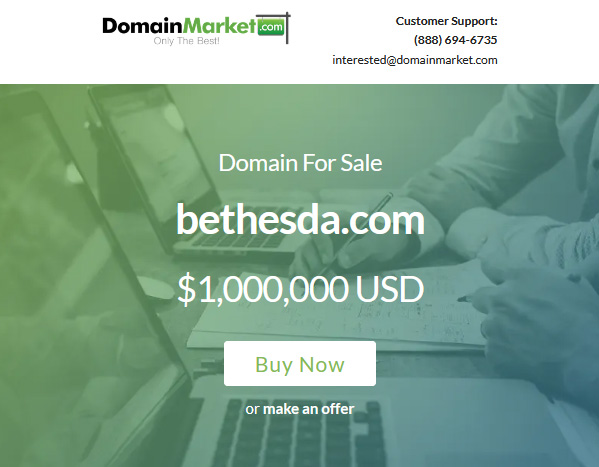 The 1998 domain registration is back to light as news of Bethesda Softworks' sale to Microsoft, for a staggering $7.5 billion dollars. Microsoft is acquiring ZeniMax Media, to be exact – mother company of Bethesda Softworks, known as "Bethesda" among gamers – for its new Xbox series gaming consoles arriving in November.
The Bethesda software portfolio includes such classic games as id Software's Doom, Quake, and Rage, along with Fallout and the company operates primarily from the domain Bethesda.net.
"Bethesda Game Studios is the award-winning development team known around the world for their groundbreaking work on The Elder Scrolls and Fallout series. Creators of the 2006 'Game of the Year', The Elder Scrolls IV: Oblivion, the 2008 'Game of the Year', Fallout 3, the 2011 'Game of the Year', The Elder Scrolls V: Skyrim, and most recently, the 2015 'Game of the Year', the record-breaking Fallout 4, the winner of more than 200 'Best Of' awards including the 2016 BAFTA and 2016 D.I.C.E. Game of the Year, Fallout Shelter, the award-winning mobile game with more than 120 million users, and most recently the highly-anticipated Fallout 76 and The Elder Scrolls: Blades. Bethesda Game Studios has earned its reputation as one of the industry's most respected and accomplished game development studios."
Would Bethesda/ZeniMax Media/Microsoft spend an extra one million dollars for Mike Mann's Bethesda.com domain name?
Anything is possible! 😀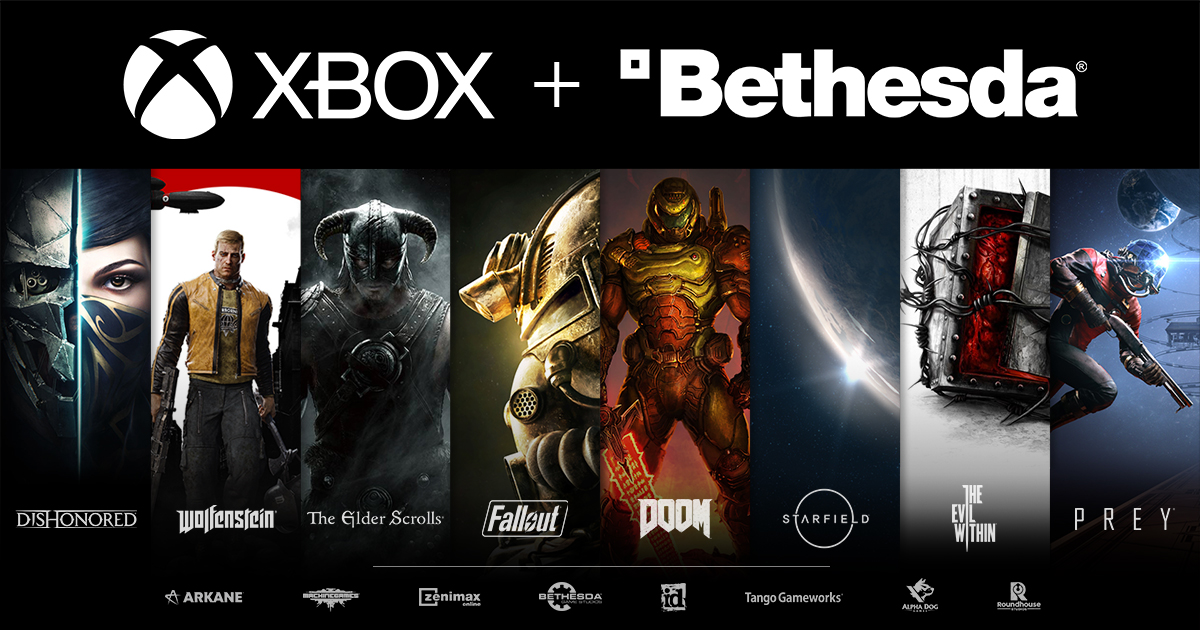 Copyright © 2021 DomainGang.com · All Rights Reserved.