Mike Mann sold StarSociety.com for mid five figures
When it comes down to making domain sale announcements, domain investor and serial entrepreneur, Mike Mann, keeps it lean.
Known for his digital bravado and intuitive acquisitions, Mike Mann announced the sale of the domain StarSociety.com.
The sale included the amount in a laconic statement by Mike:
The star of domainer society sold StarSociety.com $59,888.
Registered in 2003, the domain name StarSociety.com was with RareNames until Mike Mann acquired it either in 2009, or in 2012. By 2014, the domain was listed for sale with an asking price of $10,000 dollars. In 2017, the price had dropped just below $10k as seen in this capture: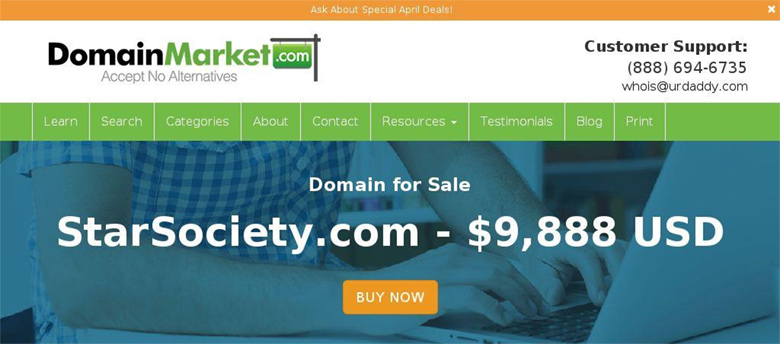 Fast-forward to 2022 and Mike Mann scored a 6x increase in the selling price. Congratulations, Mike! 😀
Who is the possible buyer of the domain name StarSociety.com? Our money is on these folks.
Copyright © 2023 DomainGang.com · All Rights Reserved.