NameCheap : Free cheval steak with every dozen of $0.99 dollar dot .horse #domains
NameCheap is getting ready to wet your appetite for horse meat, a classic French delicacy.
You can now register dot .horse domains at NameCheap for 99 cents a piece, and get a free cheval steak with every dozen domains.
In an apparent effort to dethrone GoDaddy as the top dot .horse registrar, NameCheap drops the registration price to less than a dollar. The free horse steak arrives from a ranch that is raising thousands of horses in Montana.
"We want our customers to be happy and well-fed," said the NameCheap chief campaign manager, Jonny Wayne.

"Horse is good for you, its iron micronutrients are phenomenal. Couple that with an affordable .horse domain and it's a whinny-whinny situation," added Johnny Wayne, showing off his teeth.
GoDaddy is still in the lead of dot .horse registrations, having secured the accounts of several ranchers in Arizona, and a total of 580 .horse's, while NameCheap is second.
To claim your .horse and eat it too, head over to NameCheap.horse.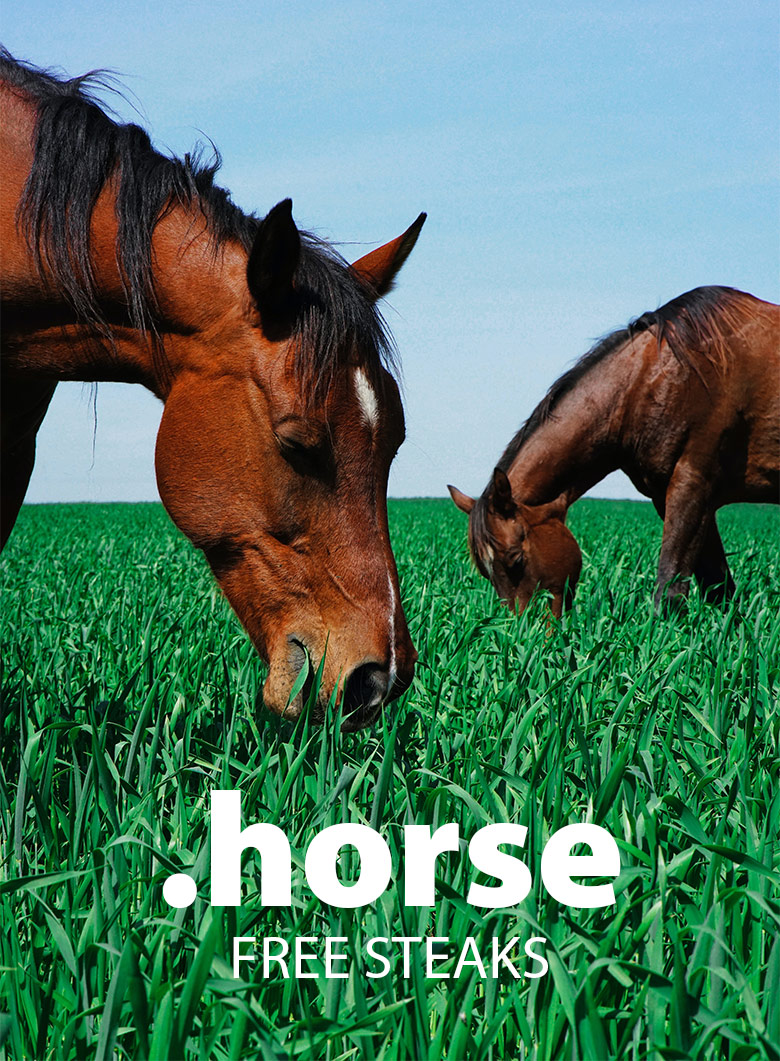 Copyright © 2023 DomainGang.com · All Rights Reserved.