New gTLD #domain Wallet.Fail : Poof goes your #crypto!
Dot .Fail is an interesting new gTLD building its popularity on the expression "fail!" and about 3,700 registered .fail domains.
Indicating an obvious or overwhelming failure to achieve something, the "fail" expression can be used in a variety of formats, but typically it's preceded by another word.
Enter dot .Fail, and a particular domain name that shares security information about crypto wallets, Wallet.Fail. It shares a presentation about digital wallet creators and their epic mistakes in securing the data they contain.
At the 35th Chaos Communication Congress, the presentation of security vulnerabilities in the creation of supposedly safe wallets, showcases how easily your crypto, such as Bitcoin, Litecoin, or Ethereum can vanish.
For more information, visit Wallet.Fail – with kudos to Dale G. for the link.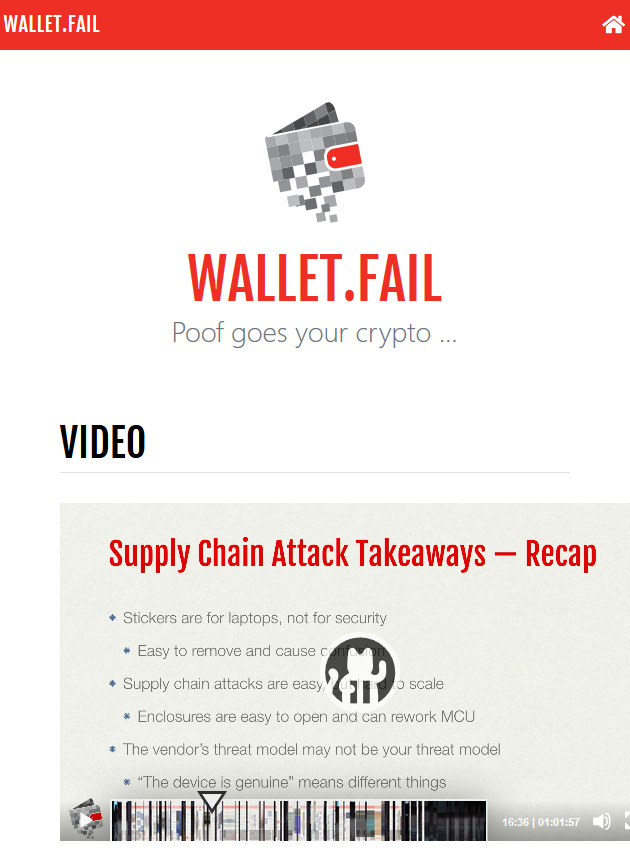 Copyright © 2022 DomainGang.com · All Rights Reserved.