Non-com #domain sightings in #Vegas : When you need a lawyer, or a bond
When you're in trouble with the law, there's always the chance you're not guilty.
Depending on the circumstances, the judge might release you on bond, and when you're in Las Vegas, you have a friend in NotGuilty.Vegas.
At least, that's what the photo below shows, which was sent to us by domain investor Bruce Marler, who spends lots of time in Vegas and often sends us instances of "non-com" domain sightings.
Visiting the domain takes one to the law offices of Gary A. Modafferi, attorney at law:
"Our firm is led by an experienced state and federal trial attorney who has been undertaking complex criminal cases and strategies for more than 25 years. Mr. Modafferi has extensive experience in Nevada and Hawaii with high-profile murder cases. Mr. Modafferi has represented lawyers, judges, police officers and politicians in both criminal and administrative hearings. He is death penalty qualified."
Interesting twist! 😀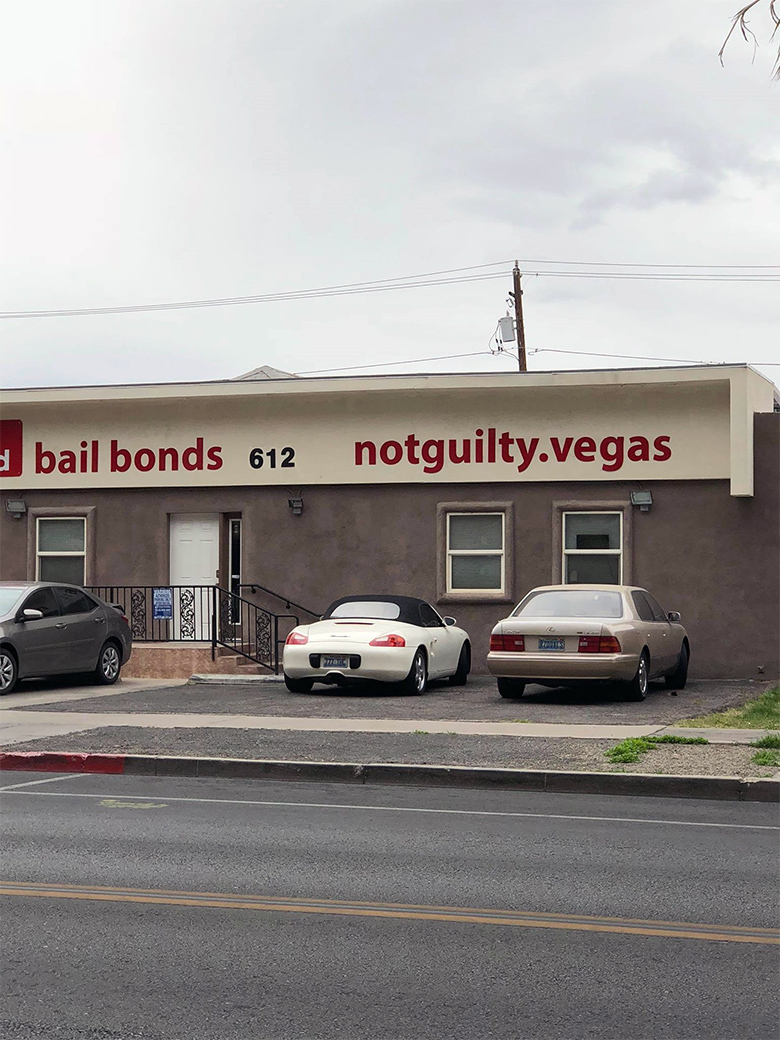 Copyright © 2023 DomainGang.com · All Rights Reserved.