Old man winter : Bomb cyclone, #bombogenesis and other huge #domains
We're freezing our gonads here in Florida, where today it snowed in Tallahassee.
Domain investors that are using protective hand gear against the cold temperatures of Florida, might end up registering dumb typos due to fat-fingering the keywords.
With such cold weather in the US, arrived a couple of new terms: Bomb cyclone and bombogenesis.
Those "explosive" terms indicate a fallout cresting of snow masses onto cold terrain, more or less like the beginning of Ice Age.
Hopefully, if you are in the proximity of this weather phenomenon, you will survive, but you might have to plow snow and clear your driveway a few days in a row.
Meanwhile, the domain name BombCyclone.com was just registered, as media began to use this newer term, as opposed to Bombogenesis.
If you can guess who owns Bombogenesis.com, a 2015 domain registration, without cheating, here's a hint: they own almost 4 million domain names.
Kaboom.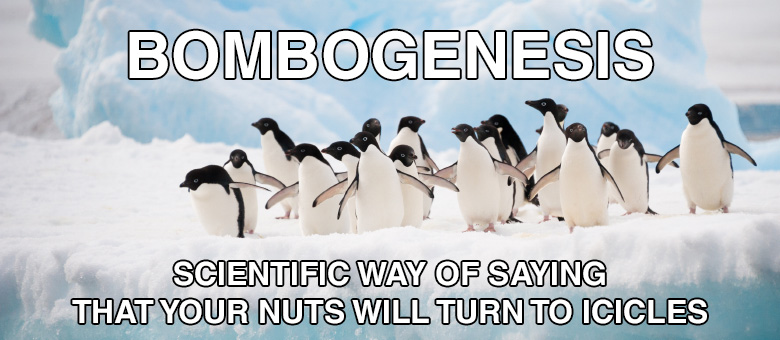 Copyright © 2023 DomainGang.com · All Rights Reserved.