#Oprah2020 .com #domain name registrant wants six figures!
The registrant of the domain name, Oprah2020.com, wants six figures USD for it.
According to TMZ, he registered the domain in 2016, when he realized Donald Trump's presidential campaign had the potential to materialize. Believing that another major celebrity could also run for US president in the near future, he put his money on Oprah and registered the domain.
That approach can be problematic, however: Oprah owns Oprah.com, and no fewer than 53 registered trademarks that match or incorporate OPRAH.
As a famous celebrity, it'd be a walk in the park to get the domain name Oprah2020.com in a UDRP, and even to seek damages per the Lanham Act.
So far, Oprah2020.com does not resolve.
While there are lots of ways to utilize such a domain and claim "fair use," making a public statement of willing to sell it for six figures, would most likely wipe any such chances off.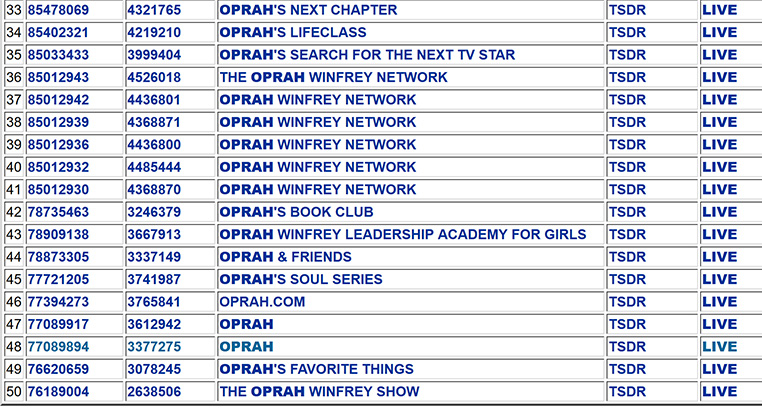 Copyright © 2021 DomainGang.com · All Rights Reserved.
Comments
One Response to "#Oprah2020 .com #domain name registrant wants six figures!"