Perfect World Games : Brokered sale of 88.com estimated at $50,000,000 dollars
There are reports that the domain 88.com was just sold, at an estimated price breaking all previously reported domain sales records.
Chinese domain investor, Yue Dai (Dai Yue) stated that the buyer, Chinese company Perfect World Games, is a company worth $10 billion USD.
Yue Dai estimates the brokered sale of 88.com at up to $50 million dollars.
Ivy Wang of eName said:
eName brokerage team sold 88.com to the Perfect World. Congrats on buyer! Wish this project a great success!
Last month we noted that 88.com was set up as a provider of premium email addresses, some of which were priced at thousands of dollars.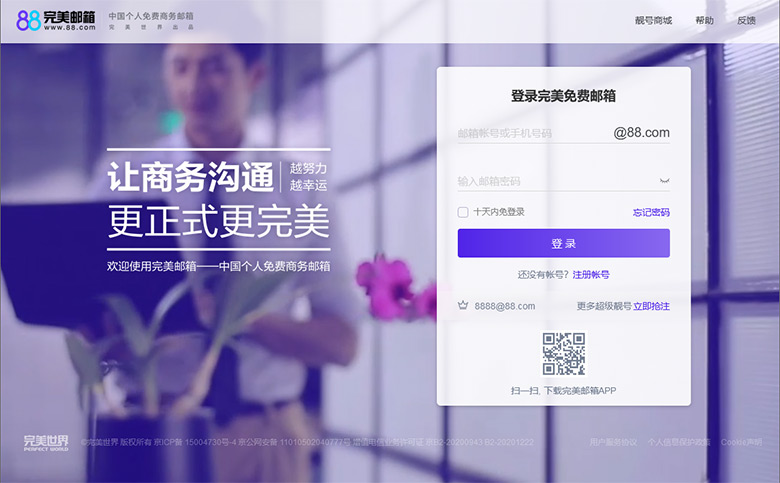 Copyright © 2022 DomainGang.com · All Rights Reserved.