PizzaHat.com gets another baking round at #DropCatch
The winner of the PizzaHat.com auction failed to pay last week, and the obvious Pizza Hut trademark violation is now back on the baking sheet.
Last week's auction of PizzaHat.com ended at $1,284 dollars according to NameBio. Why would someone want to spend this much on a dangerous typo that'd trigger the menace of Pizza Hut, is beyond our understanding.
It seems that recently DropCatch is attracting non-paying bidders and is forced to re-auction domains that don't get paid. Obviously, legitimate bidders are not happy when such auctions occur.
The new round is up at DropCatch with $353 dollars as the current high bid.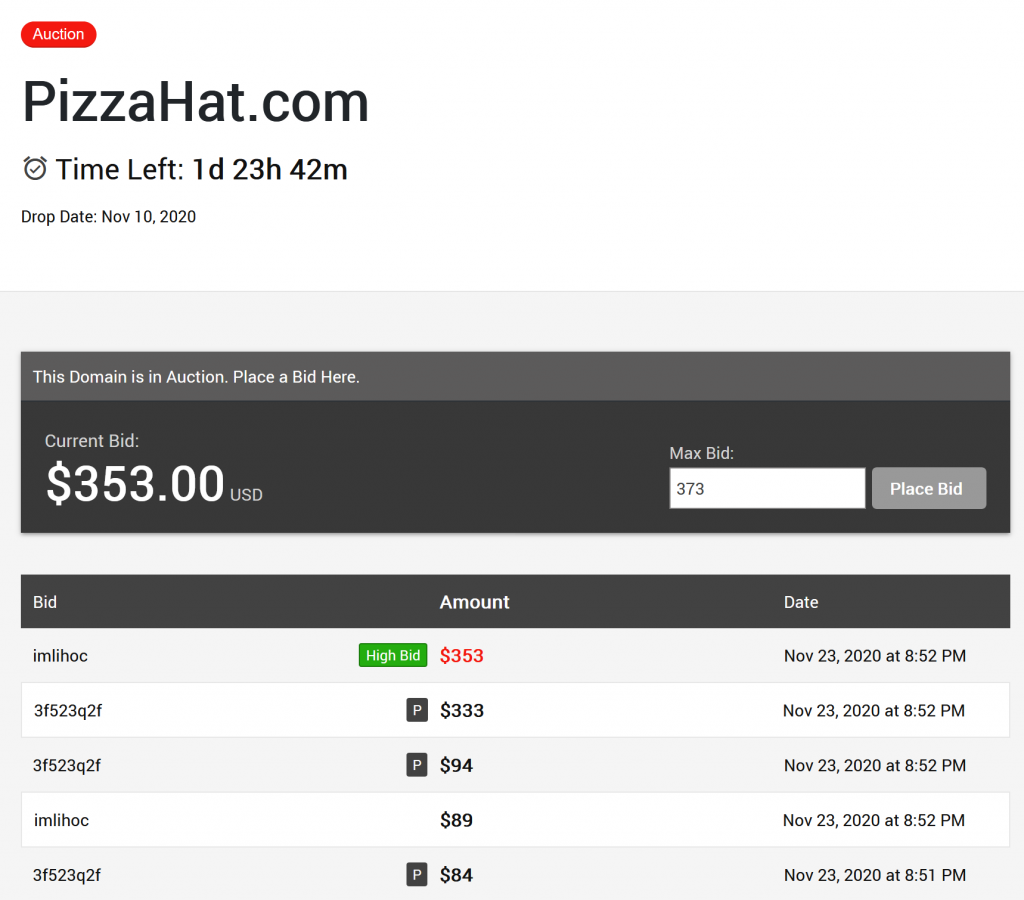 Copyright © 2022 DomainGang.com · All Rights Reserved.