Registrar redesigned : #eNom gets a corporate facelift
As a veteran domain registrar, eNom has gone through various redesigns of its corporate web site.
Enom was founded in 1997 in Kirkland, Washington operating as a wholesale business, allowing resellers to sell domains and other services under their own branding.
It appears that on February 17 or thereabouts, eNom released a redesign its corporate web site. The new web site offers a more spacious "look and feel" while sporting the headline "Start selling Domains, Email and SSL."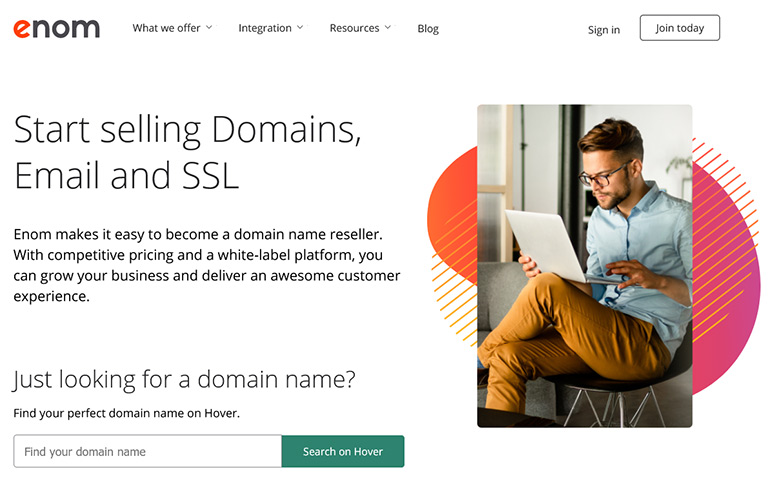 It's obvious that eNom is targeting domain resellers and other professionals for its domain services.
This is all great news and we are fond of eNom, its history, and services.
The not so great news: the changes do not affect the eNom domain manager, that remains untouched for 10, or maybe 15 years!
Come on, eNom, you can do better! 😀

Copyright © 2022 DomainGang.com · All Rights Reserved.