Rick Schwartz announces DomainKing Conference
The Domain King, Rick Schwartz, announced today the immediate launch of DomainKingConf – the ultimate, long-lasting domain name conference online.
Operating from free cyberspace, but primarily on Twitter, Rick's new domain conference was made official today: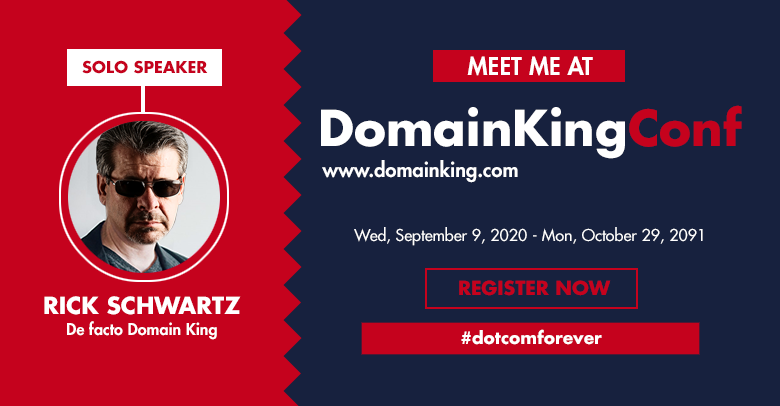 The Domain King's conference is scheduled to last at least until October 2091, but plans are to continue the course past that year, as long as earth still exists in one piece.
Rick said in a statement that he's looking forward to presenting all online attendees with valuable insight about domain investments, provided that online participants stick to dot .com registrations.
To sign up, visit DomainKing.com and use the hashtag #dotcomforever to show your support to Rick's DomainKingConf.
Copyright © 2023 DomainGang.com · All Rights Reserved.