S82.com on #DropCatch : Is this the #DomainKing for real?
No other domain investor is as well-known or popular as the Domain King.
Rick Schwartz essentially fathered an entire industry, promoting domain investment strategies and launching the successful Targeted TRAFFIC conference.
Rick's moniker, DOMAIN KING, is not only a registered trademark but also an account he's using on social media such as Twitter. Even after quitting Twitter temporarily, Rick returned in order to secure the @domainking account on Twitter from an impostor.
Right now there's activity on a DropCatch auction that the account "DomainKing" is bidding on, battling "brandmonitor." The auction for the domain S82.com ends in roughly one hour and whoever runs that account has bid up $2,850 dollars so far for the short LNN .com.
Will be interesting to find out the closing price and the winner behind the "DomainKing" account. 😀
Update: Rick Schwartz notified us that he's not the one using the "DomainKing" account on DropCatch.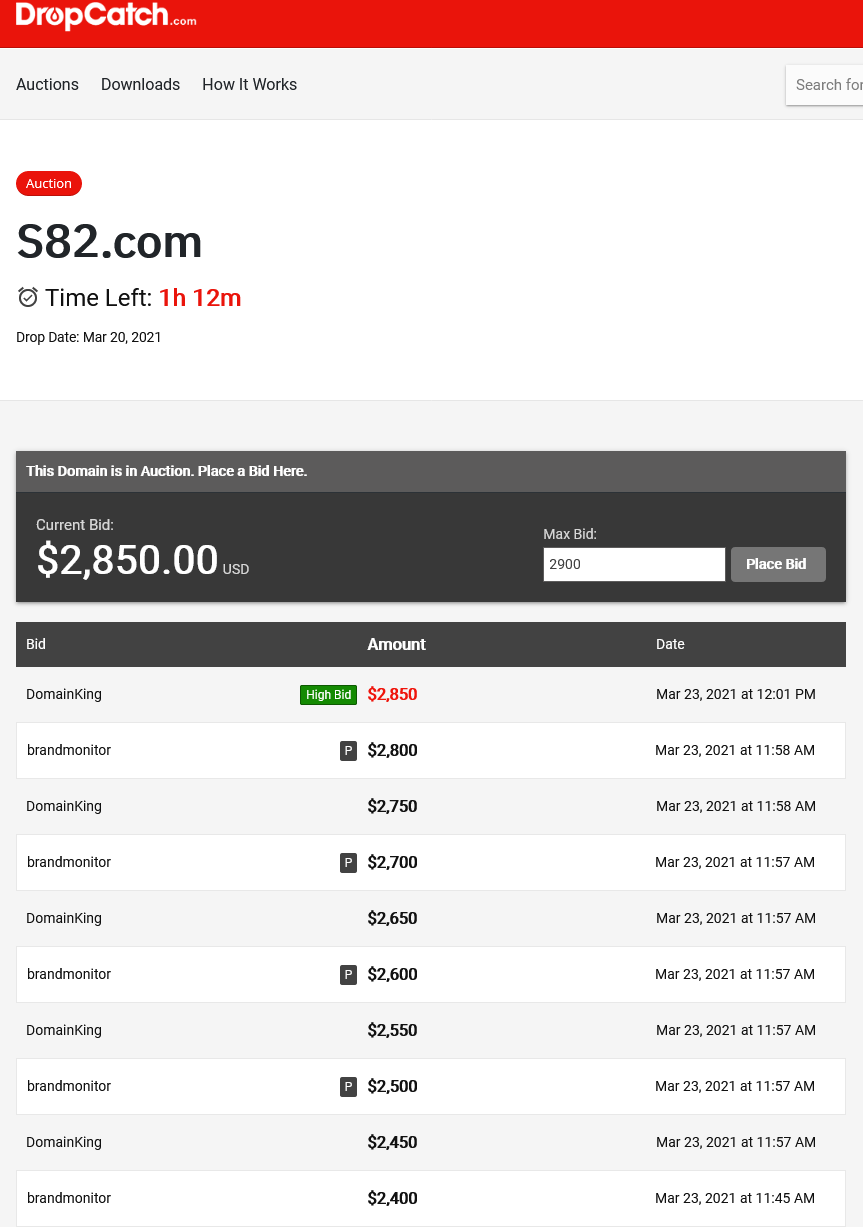 Copyright © 2022 DomainGang.com · All Rights Reserved.
Comments
2 Responses to "S82.com on #DropCatch : Is this the #DomainKing for real?"