Safety Alerts for Operators : SAFO.com sold for five figures
How much would you spend on a four letter, two syllable .com domain?
SAFO.com, an acronym that can stand for "Safety Alerts for Operators" took home five figures on DropCatch. After numerous bids, the auction of the dropped domain closed at $13,487 dollars, as seen below: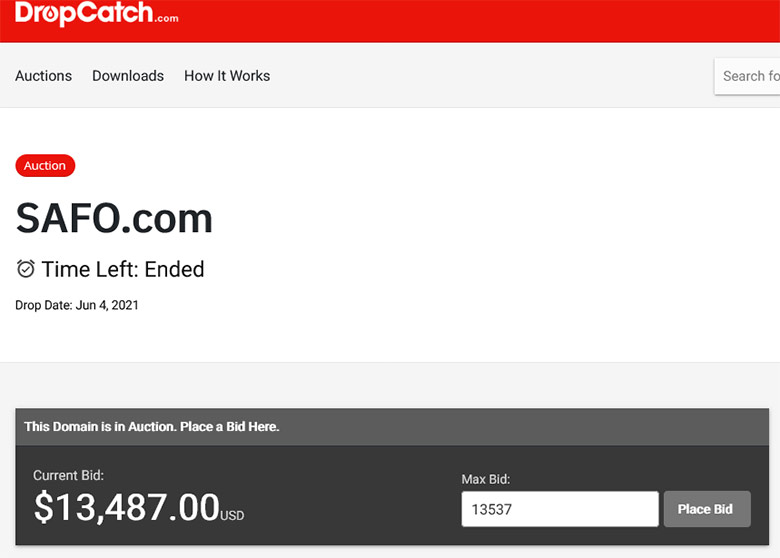 The domain went to a Korean registrant with more than 10,000 domain names, according to DomainTools. Still, why would a 1998 domain drop is quite a mystery.
SAFO.com was in the possession of a Spanish company, Fulmen Iberica. As far as controlling domains go, it's most likely that SAFO.com was managed by an email on the "arrakis.es" domain. However, this domain appears to not resolve with valid host records so it's quite possible no renewal emails were ever received by the SAFO.com registrant.
Losing control to a domain's managing email is the most common path to it dropping. Other reasons, such as invalid credit card on record or the passing of the domain's registrant also lead to such drops, making DropCatch richer daily.

Copyright © 2023 DomainGang.com · All Rights Reserved.