#Sedo : Domain sales report | December 12, 2022 — EV.fr at 120,000 euro
Sedo domain sales report: Top sale is the domain EV.fr for 120,000 euro ($127,610 dollars.)
Welcome to the latest domain sales report by Sedo; this time we cover the sales week ending on December 12, 2022. This information has been provided by Sedo.com, kind sponsors of DomainGang.
The Sedo marketplace sells great domains 24/7 providing a great service. Sedo established its 100% home-based operations early in 2020; don't' miss the Sedo @ Home interview!
This report contains 4 domains sold at five figures as seen below – dot .com only:
basebank.com 20000 EUR
tennisstats.com 15000 EUR
aloshop.com 15000 USD
nextquarter.com 10000 USD
Sales prices are listed in USD and also in EUR or GBP, but are converted in USD for ranking purposes.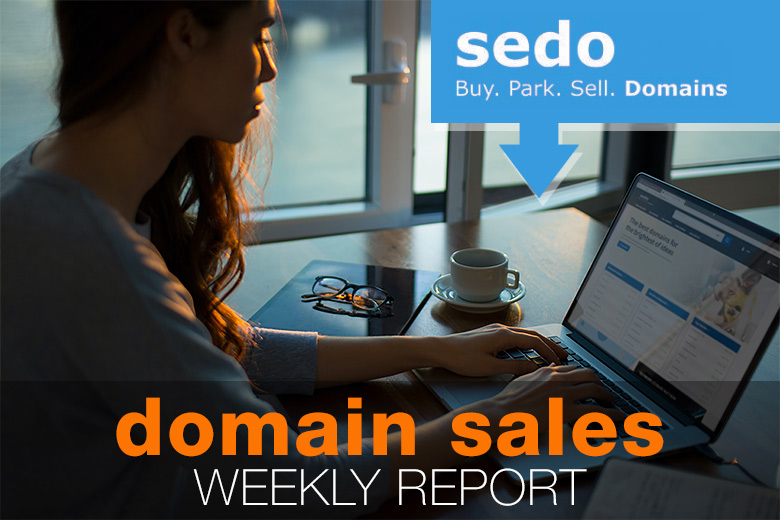 Further down the list, some solid sales of .com domain names, for amounts between $2,000 dollars and $9,999 dollars:
theprintpros.com 9995 USD
tickz.com 9995 USD
strahlenschutz.com 7000 USD
gr8tech.com 6950 USD
createurs.com 6500 EUR
whado.com 6500 USD
swifttransportation.com 6184 USD
paradoxpictures.com 6099 USD
paaf.com 6000 EUR
letscollab.com 5250 USD
mailim.com 5199 USD
marginly.com 4995 USD
rollboard.com 4900 USD
insuranceprice.com 4888 USD
aquaactivities.com 4888 USD
datingportal.com 4480 USD
allin88.com 3995 USD
momeant.com 3995 USD
equalcapital.com 3990 USD
playstrom.com 3500 USD
overbase.com 3500 USD
xeka.com 3500 USD
luxurysneakers.com 3388 USD
clinicfeed.com 2600 USD
carbonfrontier.com 2500 USD
nftballs.com 2000 USD
This week's Sedo sales report continues with reported ccTLD sales, with 1 domain in the six figure range and 2 domains in the five figure range:
ev.fr 120000 EUR
scalar.de 25000 EUR
unitary.io 20000 USD
myticket.es 8000 USD
stba.de 5770 EUR
generator.ai 5000 USD
deo.co 4250 EUR
romy.fr 4200 EUR
wandpaneele.de 3888 EUR
datastudio.co 3495 USD
conga.ch 2990 EUR
upclass.co 2988 USD
deutschland-museum.de 2975 EUR
taxflow.de 2500 EUR
jca.eu 2500 EUR
holzsauna.at 2500 EUR
wondering.eu 2499 EUR
topcv.es 2100 EUR
rosemary.fr 2000 EUR
laminat-shop24.de 2000 EUR
Lastly, this week's domain sales report from Sedo provides sales of other types of TLDs, with all domains in in the four figure range:
ggv.net 5000 USD
powervps.net 3977 USD
fecit.net 3800 USD
croma.org 3599 USD
ainews.org 2488 USD
Sedo is rolling through the final quarter of 2022 with a strong sales roster; in 2021, Sedo had a stellar year full of great results for its domain name sellers and buyers.
Statement from Sedo: This public report does not include confidential sales many of which exceed the values of our publicly reported sales. Also, only public sales of 2,000 USD and up are included in this report.
Copyright © 2023 DomainGang.com · All Rights Reserved.