#Sedo : Domain sales report | December 26, 2022 — Reflect.net for $29,998 dollars
Sedo domain sales report: Top sale is the domain Reflect.net for $29,998 dollars.
Welcome to a back-dated domain sales report by Sedo; this time we cover the sales week ending on December 26, 2022. This information has been provided by Sedo.com, kind sponsors of DomainGang.
The Sedo marketplace sells great domains 24/7 providing a great service. Sedo established its 100% home-based operations early in 2020; don't' miss the Sedo @ Home interview!
This report contains 4 domains sold at five figures as seen below – dot .com only:
vhn.com 18000 GBP
branddays.com 12000 USD
esvo.com 11765 EUR
inmatecells.com 10000 EUR
Sales prices are listed in USD and also in EUR or GBP, but are converted in USD for ranking purposes.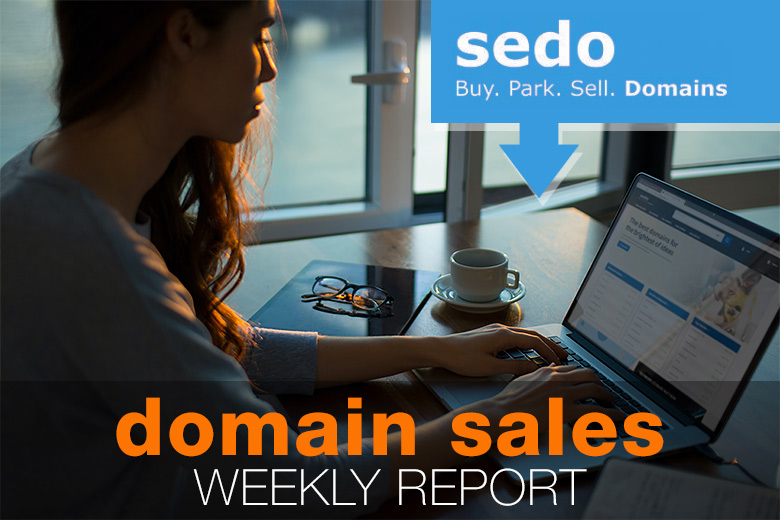 Further down the list, some solid sales of .com domain names, for amounts between $2,000 dollars and $9,999 dollars:
infrench.com 9999 USD
tinyoffice.com 9995 USD
bombastic.com 8900 EUR
genuineinnovation.com 8888 USD
capicua.com 8695 USD
2805.com 6800 USD
stairville.com 5759 USD
vokko.com 5500 USD
idolbet.com 4995 USD
herospirits.com 4960 USD
vallberg.com 4950 USD
sonichem.com 4200 USD
campograndenews.com 3999 USD
tockle.com 3995 USD
pensun.com 3600 USD
wafflehut.com 3500 USD
fotograma.com 3000 USD
fairwear.com 2900 USD
flashbingo.com 2850 EUR
healthhawk.com 2500 USD
trytandem.com 2499 USD
defireserve.com 2488 EUR
oceanpass.com 2200 USD
stoptaxmageddon.com 2173 USD
blanchestercinemas.com 2173 USD
cassandracinema.com 2173 USD
spot-watch.com 2173 USD
profitlytics.com 2065 USD
v1e.com 2000 EUR
This week's Sedo sales report continues with reported ccTLD sales, with 3 domains in the five figure range:
prezzogiusto.it 22500 EUR
dl.de 22500 EUR
sexshop.at 13000 EUR
cannabis-vital.de 9000 EUR
sachbuch.de 6999 EUR
plein.fr 5000 EUR
beratungsdienst.ch 3800 EUR
alphasun.de 3500 EUR
digi-software.de 3500 EUR
elektro.com.de 3500 USD
rabona.ee 3000 EUR
vbu.co.in 2900 USD
kaffee.io 2699 USD
dm2c.cn 2500 USD
m-connect.de 2500 EUR
waterdrop.rs 2500 EUR
socialme.eu 2499 EUR
conga.fr 2450 EUR
servicequadrat24.de 2142 EUR
betten-max.de 2000 EUR
backup.li 2000 EUR
berufe-mit-sinn.de 2000 EUR
Lastly, this week's domain sales report from Sedo provides sales of other types of TLDs, with 1 domain in in the five figure range:
reflect.net 29998 USD
omh.net 8800 USD
leadthecharge.org 3040 USD
bellame.org 2895 USD
portals.org 2000 USD
This is a back-dated domain sales report from Sedo. Looking forward to continuing our reports in 2023 from our kind sponsor, Sedo.

Statement from Sedo: This public report does not include confidential sales many of which exceed the values of our publicly reported sales. Also, only public sales of 2,000 USD and up are included in this report.
Copyright © 2023 DomainGang.com · All Rights Reserved.