#Sedo : Domain sales report for October 4, 2021 — Eth.website at $50000 dollars
Sedo domain sales report: Top sale is that of Eth.website for $50,000 dollars.
Welcome to the latest domain sales report by Sedo; this time we cover the week ending on October 4, 2021. This information has been provided by Sedo.com, kind sponsors of DomainGang.
The Sedo marketplace sells great domains 24/7 providing a great service. Sedo established its 100% home-based operations early last year; don't' miss the Sedo @ Home interview!
This report contains 5 domains sold at five figures as seen below – dot .com only:
skylab.com 42750 EUR
skola.com 20000 USD
haybank.com 19000 USD
cemer.com 10010 USD
freehub.com 10000 USD
Sales prices are listed in USD and also in EUR or GBP, but are converted in USD for ranking purposes.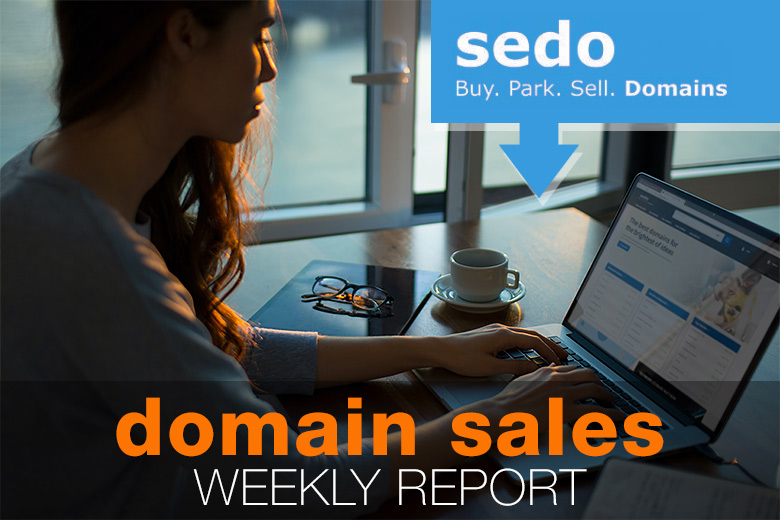 Further down the list, some solid sales of .com domain names, for amounts of $2000 dollars and up:
watti.com 9000 USD
cbdcs.com 8475 USD
inbu.com 7800 USD
bookforme.com 6900 USD
soliving.com 5500 EUR
clinic77.com 5500 USD
casap.com 5500 USD
adzic.com 5500 USD
tebra.com 5000 GBP
finstream.com 4995 USD
goldvorsorge.com 4500 USD
financialprofessionals.com 4406 USD
withintelligence.com 4000 GBP
mightycollective.com 3995 USD
ymeo.com 3100 USD
24order.com 3000 USD
nhpro.com 2999 USD
inkah.com 2995 USD
topbingosites.com 2995 USD
tabakerhitzer.com 2980 EUR
gset.com 2850 EUR
nanofire.com 2700 USD
v-web.com 2200 USD
cr3d.com 2100 EUR
mzoo.com 2100 USD
videodays.com 2000 USD
This Sedo sales report continues with ccTLD sales, with 1 domain in the five figure range:
skilledtradesontario.ca 17500 USD
heaven.io 9499 USD
sportdeal.de 7500 EUR
regensburger-zeitung.de 7500 EUR
hofmanns.de 7304 EUR
asset.de 7250 EUR
solarzellen.at 7000 EUR
gut-hoeren.de 3800 EUR
theoaks.co.uk 3500 GBP
experts.eu 3000 EUR
aiio.de 2995 EUR
couple.eu 2990 EUR
swissfruits.ch 2990 EUR
pixo.de 2975 EUR
mascaro.de 2750 EUR
posters.es 2600 EUR
plastikhaus.ch 2500 EUR
panettone.fr 2450 EUR
mpu-karlsruhe.de 2200 EUR
unfallassistent.de 2100 EUR
theoaks.uk 2000 GBP
ability.fr 2000 EUR
panettone.co.nz 2000 EUR
And lastly, the Sedo sales report provides sales of other types of TLDs, with 4 domains in the five figure range:
eth.website 50000 USD
yeti.net 25000 USD
backer.org 14000 GBP
doge.xyz 10000 USD
inbox.org 8000 EUR
raised.org 3600 EUR
chatter.social 3000 USD
techcircle.org 2500 USD
Sedo continues its great course in 2021 at the beginning of Q4/2021, delivering great results for its domain name sellers and buyers.
Statement from Sedo: This public report does not include confidential sales many of which exceed the values of our publicly reported sales. Also, only public sales of 2,000 USD and up are included in this report.
Copyright © 2023 DomainGang.com · All Rights Reserved.