#Sedo : Domain sales report | January 9, 2023 — TopFX.eu for 100,000 Euro
Sedo domain sales report: Top sale is the domain TopFX.eu for 100,000 Euro ($107,500 dollars.)
Welcome to the latest domain sales report by Sedo; this time we cover the sales week ending on January 9, 2023. This information has been provided by Sedo.com, kind sponsors of DomainGang.
The Sedo marketplace sells great domains 24/7 providing a great service. Sedo established its 100% home-based operations early in 2020; don't' miss the Sedo @ Home interview!
This report contains 3 domains sold at five figures as seen below – dot .com only:
passthehat.com 15000 USD
id-mag.com 15000 USD
vetec.com 12715 EUR
Sales prices are listed in USD and also in EUR or GBP, but are converted in USD for ranking purposes.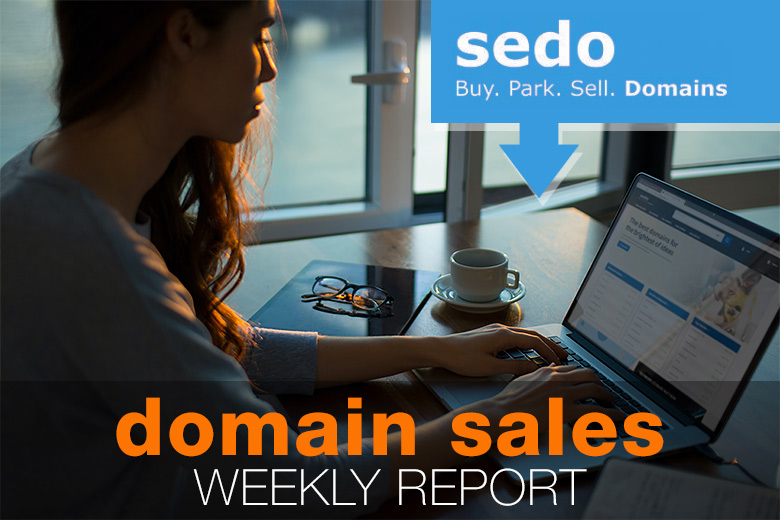 Further down the list, some solid sales of .com domain names, for amounts between $2,000 dollars and $9,999 dollars:
porcellana.com 8900 USD
mnmlst.com 8000 USD
mountainear.com 7500 USD
omnitec.com 7000 USD
lawnsquad.com 6500 USD
sureways.com 5900 USD
boissons.com 5000 EUR
bb24.com 5000 USD
technicalsafety.com 5000 USD
zubl.com 4960 USD
weedvendomat.com 4900 USD
paypeek.com 4800 USD
sdmarine.com 4765 USD
faxrow.com 4175 USD
sigatoka.com 4000 EUR
restoremysleep.com 3995 USD
milkfrother.com 3888 USD
sohoart.com 3888 USD
xmfinance.com 3750 USD
zumera.com 3500 USD
grantup.com 3110 USD
wavf.com 3000 EUR
cultureforum.com 3000 USD
getrelay.com 2880 USD
woopio.com 2399 USD
arazo.com 2250 EUR
grafin.com 2250 USD
smbincometax.com 2174 USD
xeone.com 2000 USD
heroon.com 2000 USD
pract.com 2000 USD
logopark.com 2000 USD
This week's Sedo sales report continues with reported ccTLD sales, with 1 domain in the six figure range and 1 domain in the five figure range:
topfx.eu 100000 EUR
bc.cl 10000 EUR
pagina.de 9000 EUR
autopay.at 8500 USD
khiladi.in 7800 USD
trim.me 7000 USD
serial.io 6500 USD
zzz.de 4999 EUR
diariodeandalucia.es 4500 EUR
bookkeeper.ai 3800 EUR
bookkeeping.ai 3800 EUR
qrcode.nl 3500 EUR
yacine.tv 3000 USD
flowon.de 2999 EUR
termin.at 2990 EUR
mpu-vorbereitung-online.de 2500 EUR
kollagen.ch 2500 EUR
power24.de 2500 EUR
airahome.de 2400 EUR
enkelgerecht.de 2142 EUR
mesoestetic.lt 2000 EUR
Lastly, this week's domain sales report from Sedo provides sales of other types of TLDs, with 1 domain in the five figure range:
casinoapps.net 27500 USD
datingapps.net 8500 USD
ambr.net 7500 USD
mosaik.org 3000 EUR
cirb.org 2561 USD
surveyworld.net 2500 EUR
gpstrackinghowto.info 2174 USD
This is the current domain sales report from Sedo. Looking forward to continuing our reports in 2023 from our kind sponsor, Sedo.

Statement from Sedo: This public report does not include confidential sales many of which exceed the values of our publicly reported sales. Also, only public sales of 2,000 USD and up are included in this report.
Copyright © 2023 DomainGang.com · All Rights Reserved.