Sedo "oops!" moment with BBC.co.uk #domain sale
Sedo's latest banner promoting the power and beauty of ccTLDs also demonstrates the stickiness of brands.
Intending to showcase the recent sale of the domain BCC.co.uk for 20,000 British pounds (about $27,500 dollars,) Sedo shared a banner on Twitter, displaying the domain BBC.co.uk instead. 😀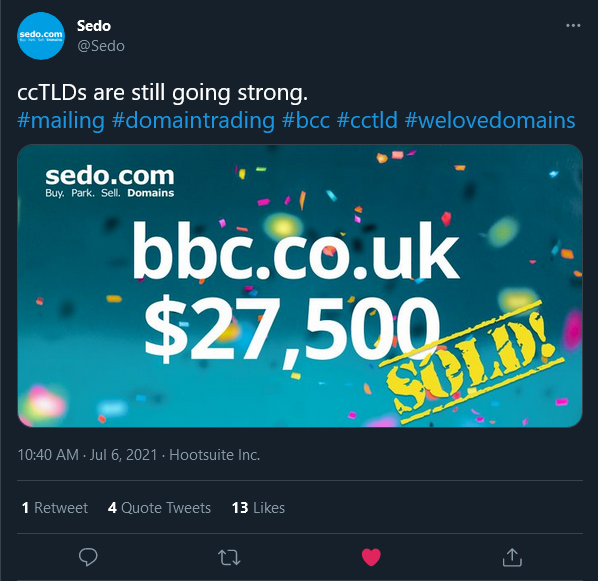 Mistakes do happen, and if only BBC.co.uk were priced at $27,500 dollars many would wonder about what it takes to acquire a great domain brand!
The British Broadcasting Corporation knows. 😀
Note: Sedo is a premium sponsor of DomainGang.com. 

Copyright © 2022 DomainGang.com · All Rights Reserved.