Sex.xyz is for sale (again)
Days after it was reported as sold on Sedo, the domain Sex.xyz is once again for sale.
The weekly domain report by Sedo released today, lists Sex.xyz as being sold on January 9th, 2023, for the sum of $2,150 dollars.
Sex.xyz is now listed for sale on Sedo by its Taiwan-based registrant, who is seeking $39,000 dollars for the domain, all while accepting offers.
So what is the catch?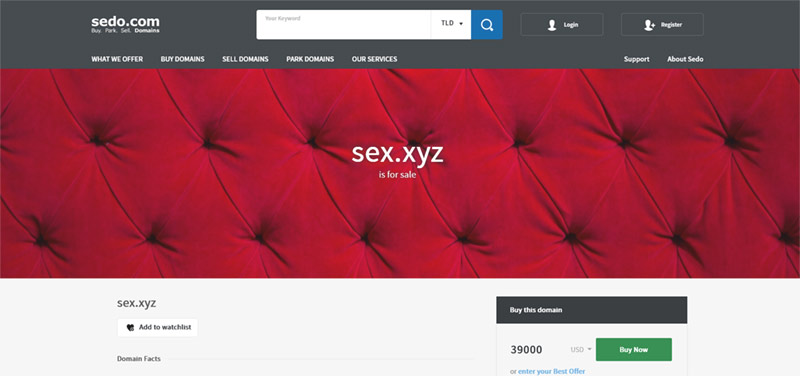 As a premium .XYZ domain, Sex.xyz has an annual renewal fee of $13,000 dollars. In other words, the new registrant is seeking to recoup the renewal fee he had to pay, plus two more years.
Moral of the story: To utilize a premium adult keyword one better have a solid business plan that generates consistent revenue.
We might see Sex.xyz going into a special auction before the end of the year, when it will have to be renewed, once again, at the going rate.
Copyright © 2023 DomainGang.com · All Rights Reserved.