Shocking: Aged #domain name Soft.org dropped!
The aged, super-generic domain Soft.org dropped a few days ago.
Domain-catching service, DropCatch, managed to re-register it on the drop; Soft.org was originally registered in 2000.
The domain has been in the hands of a Korean registrant since then, but in late November 2017 they apparently failed to renew it.
The ongoing auction for Soft.org at DropCatch is now ending in less than 24 hours. The current high bid is $908 dollars, with several bidders involved. As it's a public auction, anyone can bid.
We can only speculate what went wrong with the previous domain owner's ability to renew this premium .ORG domain. Did they not receive notifications at their nounjin@dreamwiz.com email?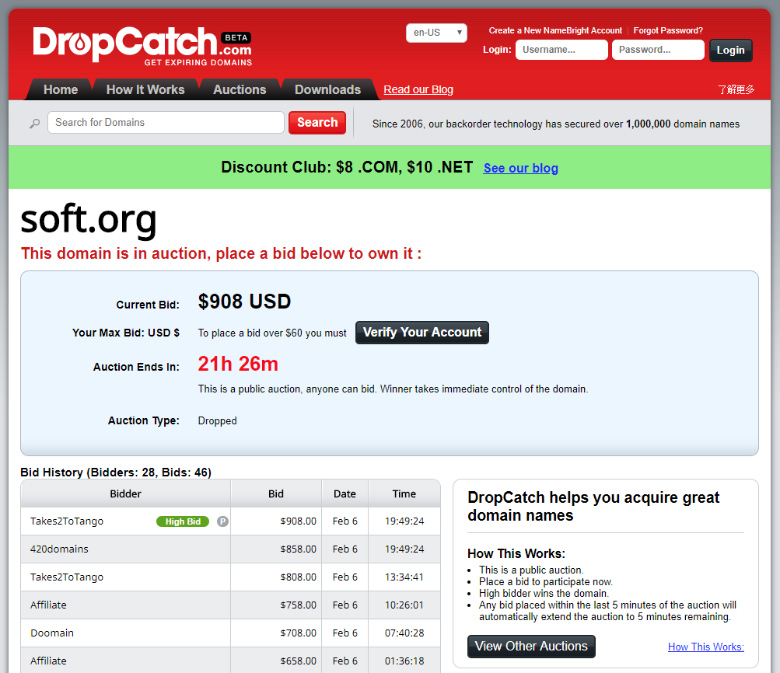 Copyright © 2021 DomainGang.com · All Rights Reserved.
Comments
2 Responses to "Shocking: Aged #domain name Soft.org dropped!"