Sparkly.com : Veteran #domain investors have a #sparkly new project
Sparkly.com is the latest creation of veteran domain investor, Jen Sale, founder of Evergreen.
So what is Sparkly.com?
It's a gifting platform built on intelligent-suggestion technology, to find gifts for your friends, and for yourself, based on unlimited interests.
By categorizing the things you like, the Sparkly.com intelligent algorithm finds and prepares for you matching items to buy.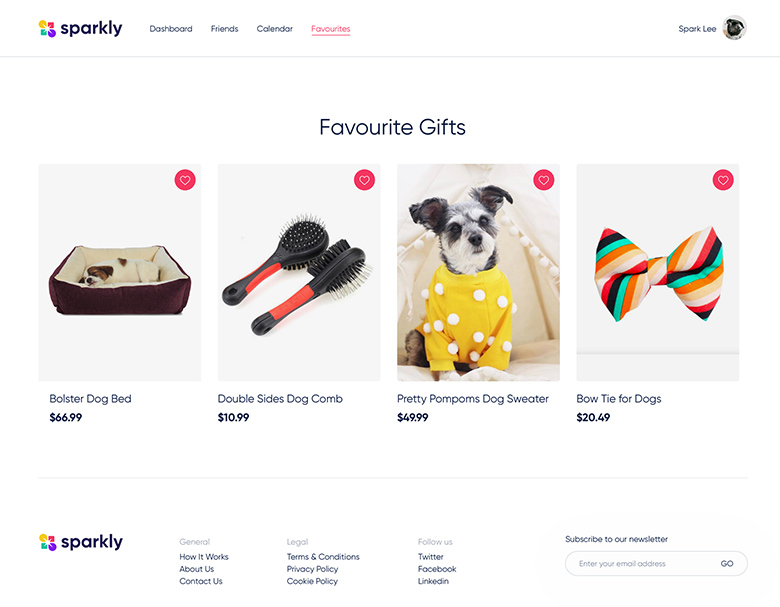 The Sparkly.com interface is clean and fun, and allows you to add interests as you go, create special birthdays on your calendar, and interact with others and their lists.
The company's founders include DomainGuardians co-founders, Jen Sale (CEO) and Adam Strong as the CSO, along with Luke Peake (COO) and Jon Wheelwright (CTO.)
The sparkly new project is still under production, but the existing functionality is delivering a pleasant experience that will definitely play a major role in the project's success.
Currently, most gifting results are pulled from related eBay listings, but the project's creators list Amazon, Target, Kohl's, Walmart, and other retailers as their future partners.
Visit Sparkly.com and connect with them on Twitter, Instagram, and Facebook.

Copyright © 2023 DomainGang.com · All Rights Reserved.