Telepathy.com : The beauty is in the small print!
Domain investing company, Telepathy, Inc., is an established powerhouse of premium domains. Its quality inventory, hand-picked by its founder, Nat Cohen, leads to sizable domain sales.
Telepathy.com operates a systematic approach to domain sales, directing many to a web site, SecuredOffers.com, where inquiries and offers can be made for the price of $19 dollars.
But that's not the only type of landers for domain names available for sale from the Telepathy inventory. Another type includes a fully developed landing page with payment options and clear explanations of the process to acquire the domain, once payment is made.
As they say, the devil is in the details and in this case we can witness the beauty of operating a successful business such as Telepathy.com:
* PRICING NOTICE: Pricing is indicative only and is subject to change pending final review. Our intention is to confirm the listed price, but a final review is needed as market conditions may have changed since the pricing was set in bulk some time ago, or a domain may have been included among the fixed priced domains by mistake, or recently sold through another venue before we have had a chance to remove it from this for sale page.
Superb disclaimer copy, ensuring that there are no surprises e.g. when a keyword gains value overnight. You can see this in action at the domain BeOneself.com.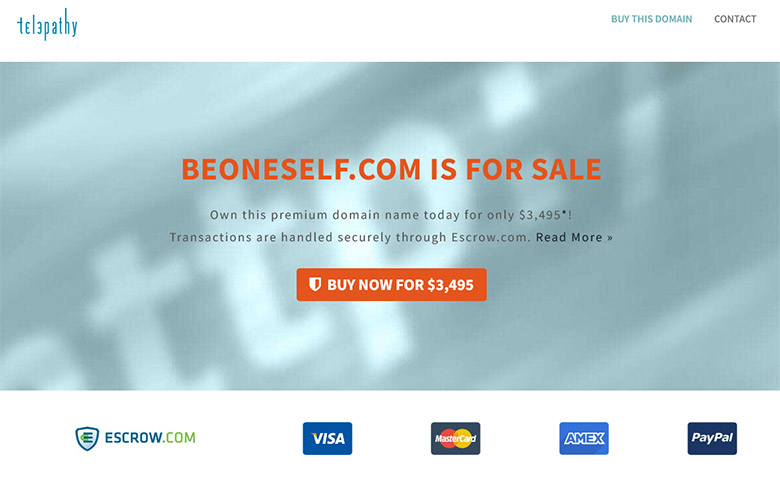 Copyright © 2023 DomainGang.com · All Rights Reserved.
Comments
One Response to "Telepathy.com : The beauty is in the small print!"