Tennessee : Four #domain names "in the wild" on a single vehicle!
Domains "in the wild" are impromptu encounters with URLs on vehicles, buildings, or other places in the real world.
When we come across one such instance, we ensure that we're stationary; capturing dot .com domain sightings or non-com domains – all the rest.
This time around we have a reader submitting a remarkable four domain names in one photo!
That's right, there are 4 domain names in the same picture, and all appear on the same vehicle, somewhere in Tennessee.
The domains are The4Ts.com, Tags2Tell.com, Tags4Life.com and Rep4God.com. Not every domain resolves, but those that do are about sales of tags and ties.
Many thanks to Jeff Manes for sending the photo to us! 😀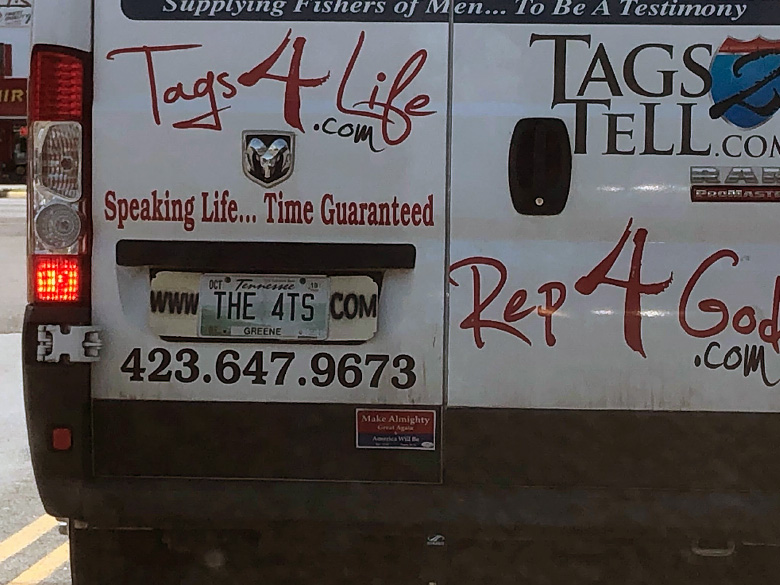 Copyright © 2022 DomainGang.com · All Rights Reserved.
Comments
2 Responses to "Tennessee : Four #domain names "in the wild" on a single vehicle!"