There's nothing "beautifull" in a typoed #domain name
If you're a domain investor participating in domain auctions, you'd better keep an Oxford dictionary by your laptop.
Sometimes bidding heats up among bidders that end up spending a small fortune on a typoed domain name, realizing about it too late.
Having to register a typographic error of a domain can be embarrassing too – just ask Frank Schilling.
But paying for a domain auction such as the one for Beautifull.com is ridiculous. Beautifull is not a real word, but it's a common typo, or else there would not be 29 million results of the word "beautifull" in Google.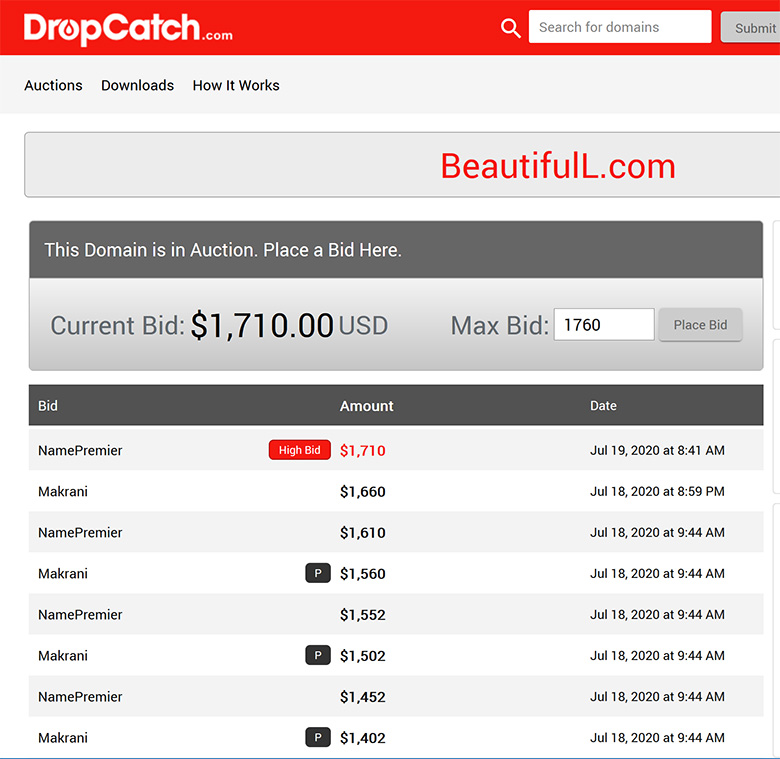 Still, spending almost $2 grand on a domain such as Beautifull.com, currently in auction at DropCatch, is a waste of money.
Will you bid on the auction for Beautifull.com knowing it's a typo of Beautiful.com? Let's take a poll.
Loading ...
Copyright © 2023 DomainGang.com · All Rights Reserved.
Comments
One Response to "There's nothing "beautifull" in a typoed #domain name"