Three days left : #Sedo auction offers great #domains with plenty of bidding activity
The GreatDomains auction for October is in full effect currently, with many domains being bid on.
Sedo, our premium sponsor, is offering a selection of great domain names, and this is what we picked from the lot.
With just 3 days left, there's plenty of bidding activity, for example the following domains all have bids above $10,000 dollars: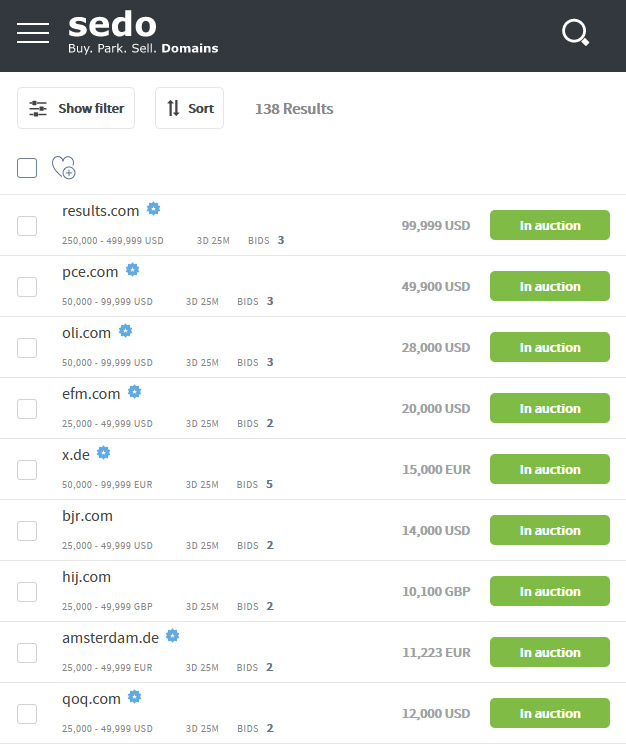 It looks like next week's domain sales report from Sedo will be enriched by sales that will occur during this GreatDomains auction!
View the full domain name inventory.

Copyright © 2022 DomainGang.com · All Rights Reserved.