Tik, tok: Tough times for "Chinese" LLL #domains
Times are tough for three letter .com domains comprising of "Chinese" premium letters – all consonants except for the letter "V."
Between 2015 and 2018, the Chinese investor market peak, these LLL's were selling for mid five figures USD, but now it's a no sale at $20k – $25k.
Considering how brokered sales include the broker's premium that can be as high as 8% in China, these domains might be advertised on WeChat for a while: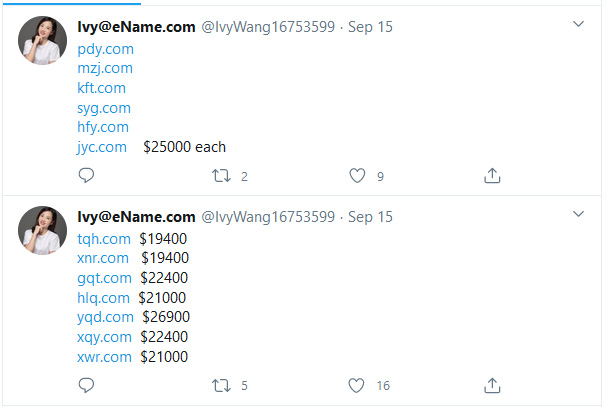 If you're interested, make an offer to Ivy Wang.
Copyright © 2023 DomainGang.com · All Rights Reserved.