#Tucows reported financial results for Q1/2023
Tucows, a global internet services leader, has reported its financial results for the first quarter that ended March 31, 2023.
The company has managed to maintain its business operations efficiently despite macroeconomic uncertainty over the last year. Tucows President and CEO Elliot Noss shared that Ting business has increased its revenue by 21% YoY, while Wavelo saw a 63% increase in revenue from last quarter.
Tucows Domains business has also stabilized post-pandemic, and the company expects revenue and margin to return to incremental growth.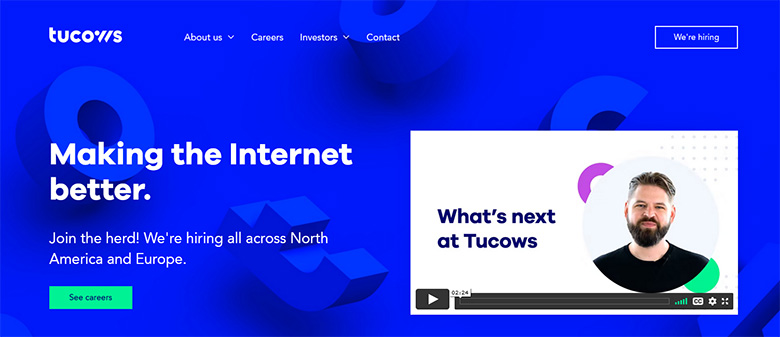 In terms of financial performance, Tucows' consolidated net revenue decreased by 0.8% to $80.4 million from the first quarter of 2022.
The decrease in revenue was mainly due to a lower contribution from expiry aftermarket sales in the Domains business, which offset the growth in Ting and Wavelo revenues. Gross profit decreased by 34% to $14.1 million, primarily due to increased network depreciation and impairment costs, as well as lower margins from the Domains business.
Tucows reported a net loss of $19.1 million, or a loss of $1.77 per share, for the first quarter of 2023, compared to a net loss of $3.0 million, or $0.28 per share, for the first quarter of 2022. The loss was due to accelerated build of Ting Fiber Network, scaling up of operations, higher stock-based compensation, and interest expenses. Adjusted EBITDA decreased by 73% to $3.0 million due to expected and reduced contributions from Ting and Wavelo.
Tucows had $11.8 million in cash and cash equivalents at the end of the first quarter of 2023, compared to $23.5 million at the end of the fourth quarter of 2022 and $6.2 million at the end of the first quarter of 2022.
View the full report from Tucows.
Copyright © 2023 DomainGang.com · All Rights Reserved.