Ukraine-related domains: Daily list by #DomainTools
DomainTools has made available a new tool in an attempt to monitor threats related to domains about Ukraine.
As the conflict in Ukraine continues, DomainTools has recorded an increase in the number of Ukraine-related domain registrations that include the keywords "Ukraine" or "Ukrainian."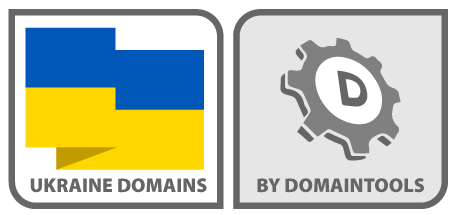 DomainTools is assisting cybersecurity organizations monitor potential threats and is releasing a new, free feed of newly observed or registered domains related to Ukraine.
The list is provided daily at ukraine-domains.domaintools.com and is free with no warranties or guarantees. As the text file says, "No analysis has been done to determine if these domains are malicious or benign. Use at your own risk."

Copyright © 2022 DomainGang.com · All Rights Reserved.