US city + used cars: Developed network of 1,300 "used cars" #domains up for sale
A large domain portfolio of approximately 1,300 "used cars" domains is up for sale – for the right price.
According to a press release by MyCityUsedCars network, they started building a collection of "US city + used cars" .com domains in 1999. Since then, they acquired a number of domains, forming a network that contains such domains as HoustonUsedCars.com, AtlantaUsedCars.com, SeattleUsedCars.com and many more.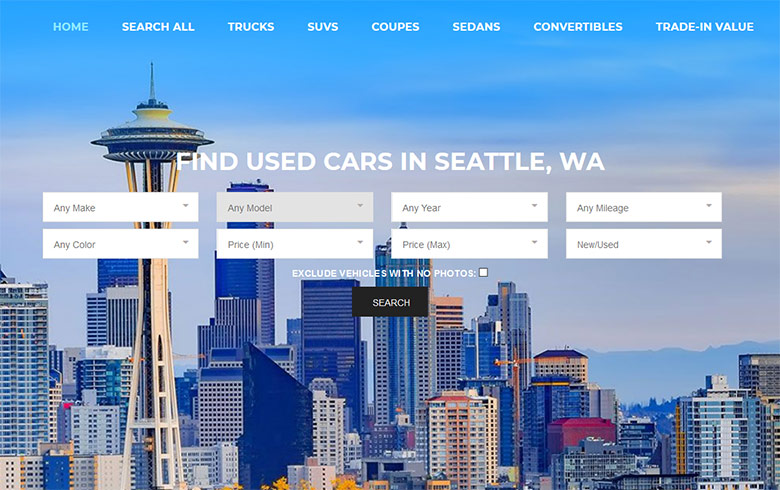 Apparently, these city portals pull data from dealerships that pay a premium to be advertised on the MyCityUsedCars network – in 1999 the operators charged $500 /month for this promotion.
Times have changed, however, and large global sites such as Carvana, Cars.com, Autotrader, and TrueCar dominate the used car market.
We searched for "Atlanta used cars," "Houston used cars," and "Seattle Used Cars" and none of these matching .com domains appeared in the Google search results. Your mileage might vary if you live in that particular city, hopefully.
The used cars network operators are looking to sell the whole lot of domains, for the right price. Founder Seth Neistadt says he has received offers of up to $40,000 dollars for specific domains. He wants to sell the entire US collection of used cars domains instead.
For the full press release click here.

Copyright © 2022 DomainGang.com · All Rights Reserved.
Comments
2 Responses to "US city + used cars: Developed network of 1,300 "used cars" #domains up for sale"