#Verisign Q2/2018 report : Attacks of the #DDoS kind
Verisign released its second quarter report for the current year (Q2/2018,) regarding Distributed Denial of Service (DDos) attacks and related trends.
This report represents a view into the attack trends unfolding online, through the observations and insights derived from distributed denial of service (DDoS) attack mitigations – data is extracted from the use of Verisign DDoS Protection Services.
According to the report:
"The largest volumetric DDoS attack observed by Verisign in Q2 2018 was a User Datagram Protocol (UDP) fragment flood that peaked at approximately 42 Gigabits per second (Gbps) and 3.5 Million packets per second (Mpps), and lasted approximately three hours.

The highest intensity DDoS attack observed by Verisign in Q2 2018 was a multi-vector attack that peaked at approximately 38 Gbps and 4.7 Mpps, and lasted for approximately two hours."
For the full report highlights click here.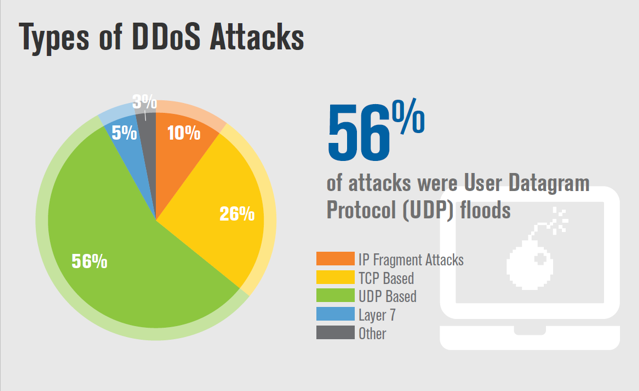 Copyright © 2021 DomainGang.com · All Rights Reserved.