Wasnt .com : #Domain name sold at #Sedo for low four figures
What's the point of documenting the sale of a domain name that wasn't a .com, you might ask.
But wait, that's not what this article is all about.
In this case, a Sedo auction featuring the domain name Wasnt.com ended with a winner yesterday.
Registered all the way back in 1999, the single word .com domain didn't fare all too well in this auction.
Six bidders placed 17 bids, and the Sedo auction closed with a high bid at $1,265 dollars. Apparently, the reserve was quite low, and the lucky winner takes this domain at a bargain price.
Who says you can't get dictionary .com domains on the cheap these days? 😀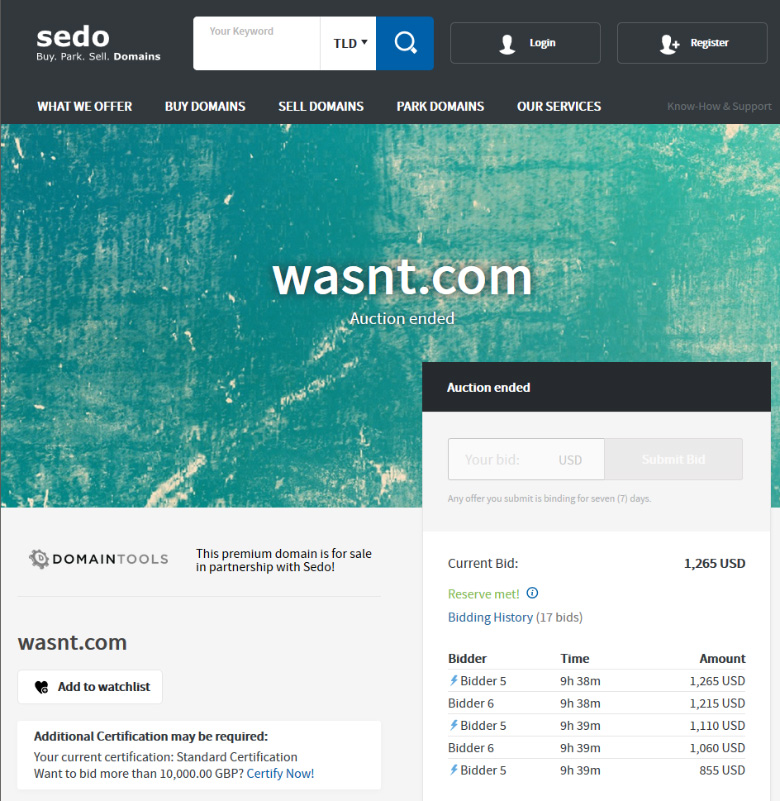 Copyright © 2020 DomainGang.com · All Rights Reserved.