Who is Sav.com ? #NameKing emerges as new dropcatching and sales platform
A little over a decade ago, NameKing was the king of "domain tasting," a practice that was made obsolete by ICANN's change in domain registration policies. NameKing was once owned by Oversee, and that didn't end well.
The domain NameKing.com and its ICANN-accredited business were acquired in late 2018 by domain investor and entrepreneur, Anthos Chrysanthou.
Just like Undeveloped changed to DAN.com, NameKing moved on with its own domain rebranding, apparently, onto the short three letter domain, Sav.com.
The transition occurred early last year, but nobody seemed to notice, perhaps because NameKing was just another ICANN registrar at the time.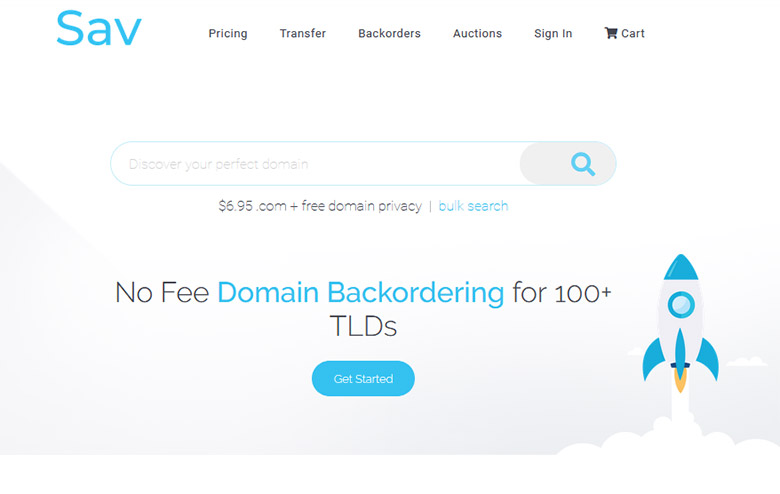 The move to Sav.com changes the game, however, as Sav.com is now emerging as a discount (aka "cheap") domain registrar and a dropcatching service provider, both for managing the portfolio of its founder, Emerge Media, Inc., and those of customers.
So what does Sav.com have to offer over competing services?
There's a long thread over at NamePros that explains what is happening behind the scenes.
Copyright © 2023 DomainGang.com · All Rights Reserved.